Home » Featured, Headline, Humor, Inspirational, News, Scientific, Video
Science versus Wonder?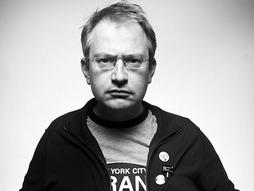 Post #894
Friday Video: TED Talk – Does science ruin the magic of life? In this grumpy but charming monologue, Robin Ince makes the argument against. The more we learn about the astonishing behavior of the universe — the more we stand in awe.
The rational-minded Robin Ince conducts live experiments in comedy.
Why you should listen
Is rational thought funny? And is comedy scientific? are the pair of questions on which Robin Ince has built his recent career. On his own and as part of the BBC4 radio show The Infinite Monkey Cage, Robin Ince makes science-friendly comedy with pals like Brian Cox, Ben Goldacre and Simon Singh. TIMC just won the Best Speech Programme at the 2011 Sony Radio Awards, the first science program to win in … aeons. They recently took the show on the road as "Uncaged Monkeys," about which the Telegraph's critic said, "I was expecting more knickers thrown at the stage, to be honest."
Onstage, Ince conducts live experiments into the science of comedy and laughter. He and his team set out to discover secret of timing, discover if people are born funny, and if computers can tell jokes.
He says: "Most scientists I know have movies and novels in their houses, whereas there are novelists whose houses I've been to who don't have any science books."
What others say
"He talks fast, but Robin Ince thinks even faster." — the Scotsman

[ted id=1276]