Home » Featured, Headline, Problem Solving
Improve Your Memory with These Websites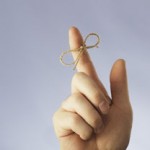 Author: Joe Matela
From missing car keys to forgotten names, a faltering memory can cause daily problems…
Exercises to Sharpen Your Mind and Boost Your Brainpower
We all have trouble with our memory from time to time. It certainly doesn't get any better as we age. But there are certain things you can do to exercise and improve your memory. Check out this article for five tips to help improve your memory.
Ten Ways to Improve Your Memory
Did you know that the part of your brain called the hippocampus is most responsible for handling memory tasks? It keeps track of both your short-term memory as well as cataloging long-term memory for future implementation. Visit this website to find ten ways to improve your memory.
Improve Your Memory with wikiHow
It's important to believe that you have a good memory, and that you have the ability to improve it further. Read this information on wikiHow for further insight into improving your memory.
Mnemonics for Memory
You've probably heard of using mnemonics to improve your memory, but you may not know how to use them in the most effective manner. This website offers you a variety of tips for using mnemonics more effectively.
Get the Low-Down on Inner Brain Function
Are you interested in learning how memory works in the physical sense? Watch this short video from NOVA on how neurobiologists are studying the inner workings of the brain.