Home » Abuse
Abuse

Working With and Healing your Inner Child and Adolescent
Two meditations: one takes you to meet your inner child and the other takes you to meet your inner adolescent.  The third audio file adds extra info to help heal both of these aspects of your personality.  Click Here now for a free emotional healing eBook.
Created by World Renowned Hypnotherapist Steve G. Jones, Drop The Addiction is Designed to Help You Free Yourself From the Grip of Substance Abuse.  Consisting Of Four Empowering Hypnosis Modules, This Program Will Elevate You To The State Of Pure Sobriety…check it out here.
A ebook specifically written for survivors of sexual abuse and their partners to learn how to develop intimacy in their relationships. This includes intimacy in all aspects of a relationship including sexual intimacy. Click Here for more information.
This Audio file explains the inner 'critical parent' and how to change it into a loving, nurturing voice. A life-altering meditative technique for anyone who suffers from inner self-criticism.  For more information on healing the inner parent, Click here.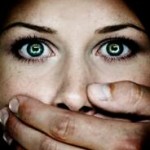 When You Love a Jerk.  How to survive a narcissistic relationship
Have you ever had your heart broken and you felt empty, depressed and lost after the breakup?  In hindsight do you feel as though you were with someone that was a Doctor Jeckle and Mr. Hyde?  Were they nice in the beginning and then turned mean and insulting?  See how Lisa E. Scott can help you.Click here