Home » Featured, Headline, Problem Solving
How To Deal with People Who Bring Us Down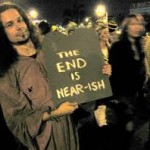 Author: Andrew Rondeau
It takes all kinds of people to make up the world we live in. In life, we have the opportunity to meet many people. Some of them we find are too difficult to deal with. These are the people we end up not liking and we try and avoid them as much as possible. Keeping well away from them might be the right thing to do. But sometimes there are situations where it is impossible to avoid them.
Happy and friendly people have the ability to uplift people and should there be any kind of conflict the situation can easily be worked through. However, when dealing with difficult people it is important to distinguish between rights and responsibilities. Under certain circumstances we feel obliged to adapt and agree with them but we need to be careful we don't give up our rights at the same time.
Some people we deal with out of a feeling of obligation. The important thing to remember is that we do not retaliate in the same way as the person is dealing with us. Treat them with respect at all times and learn to listen to them allowing them to air their point of view. This will enable us to understand them better. Often it is also the case that once we get to know a person whom we thought was difficult we are able to deal with them much more easily.
It is important to remember that difficult people are most often the ones that have real issues in their lives. Take away that problem from the person and try and see them as an individual. After all if this person does not overstep his boundaries, they will eventually see that we also deserve respect. Anyone with sense will know this.
Stop seeing yourself as a victim of a situation. It damages us more if we blame others for making us feel miserable. It's important that we take responsibility for our own feelings and work towards resolving the situation before they can score a mental victory over us.
We are unable to change other people. We can of course influence and stop ourselves from becoming affected. Nobody is worth this amount of energy and we don't need to bother ourselves over people who don't deserve our respect. Pretend that they are like our work and never take it home with you.
We need to accept that when dealing with people who bring us down that we cannot change others. We can only change ourselves. By changing our perception we may be able to deal with a situation more effectively. It's always easier to look into ourselves first and try and make changes. After all we all have our own pet peeves and issues.
If the other person is ready to change and is willing to make adjustments, then we need to be a constructive influence. It is better to be tactful when sending a message through so that the other person doesn't end up feeling worse. Some people influence our lives very badly. But we can be a positive influence in somebody else's life by letting go of what we cannot control and doing our best to be helpful instead.
Mahatma Gandhi once said that we must be the change we want to see in the world. In the same way let us serve as inspiration to many and be the positive influence. If we can do this we will find ourselves surrounded only by people we like and respect.
Article Source: http://www.articlesbase.com/relationships-articles/how-to-deal-with-people-who-bring-us-down-1076032.html
About the Author
Andrew Rondeau transformed himself from a $4 an-hour petrol-pump attendant to a highly successful Senior Manager earning $500k every year.
Discover How to Maximize Your Income and Minimize Your Effort by receiving Andrew's free e-Course and report