Home » Behavior, Conflict & Confrontation, Featured, Headline, Managing Emotions, Relationships
Why Do Some People Get So Angry?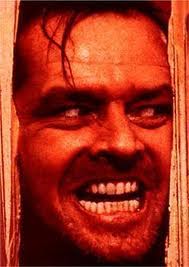 Article #637
Author: MaRayan
For instance, you never even think of a person's insecurity, as a reason why they would be quick to anger on any given occasion.
We all get angry for one reason or the other, but there are people who take it over-board! Have you even met someone who just bursts into a bad mood after a seemingly small joke or matter is brought up? I used to be amused by these types of people, at first, but when you find yourself dealing with these personalities, you realize that it is no longer funny.
Here is your assignment. Look around you. Do you have someone that is easily angered or irritable or can explode if they do not get their way? Do they get mad because you do not react the way they want you to? What I observe is that these people do not have anti-social skills in all aspects of their lives either. They can be the most outgoing personalities or introverts. They may even pick and choose when and where they display their anger.
I have seen people who appear who have one demeanor at work and completely different countenance at home. One man I met was extremely diplomatic and proper at work, while his home persona was that of a belligerent and angry dictator.
What are some reason that people get so angry? I am not a doctor, nor am I licensed to diagnose anyone, but you don't have to be the head cashier at Walmart to see that many people who are angry, suffer from some dose of low-self esteem. It may not even appear that way on the surface. For that group, it is evident that they are unhappy with themselves or with one aspect of their lives and take it out on others.
Some angry people, are also manipulative. They think and behave as if people will change their behaviors or intentions as a result of their moodiness or tantrums. I have noticed that even when people admit that their loves ones have an anger problem, they rarely tell that person how they feel. It becomes a question of not wanting to ruffle feathers, I suppose. The fact is, these types of people have no real sense of control. They give off the illusion of being in control. I am yet to see a person with a temper/anger problem that is doing something in their lives that I would consider motivating or inspiring. They cannot. Anger to that degree serves as a blocker.
People who get angry easily, sometimes have a sense of entitlement. They want to be the authority on any matter they bring up and do not want you to counter anything they have to say. Sometimes they feel they deserve to be tended to, and not doing so, angers them.
Insecurity, is the bottom line. They know they are mediocre in many aspects of their lives and try to feign control. In my never-to-be humble opinion, they try to hide the truth from themselves and feel that they can camouflage their insecurities with tantrums, flare-ups, mood swings, and sulking.
Talking to such people can be difficult, at times. They can be terrible self-centered and you may find yourself catering to their emotions. Be careful. The angry person is difficult to please and you will more than likely find yourself playing to the beat of their drum.
If you know that you are dealing with someone with these symptoms, it may help you understand that their outbursts may actually be a cry for help. In a future article, I will write on simple ways that you can cope with angry people.
About the Author
Eno Georgette Inwek, author.
Her personal blog is [http://www.africancharm.blogspot.com]
Article Source: http://www.articlesbase.com/self-improvement-articles/why-do-some-people-get-so-angry-4453043.html