Home » Decision Making, Featured, Headline, Inspirational, Problem Solving
Why do they do that? How to understand people. Pt. 2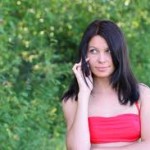 By Mark Tyrrell
Tuning in to incongruence
Being a hypnotherapist and having had the privilege of observing hundreds of people one to one, I have learned to really look – and I mean really observe people, not just listen to them.
Incongruence between what a client says and what they unconsciously communicate may reveal true motivation and possible areas that need to be focused on during therapy.
For example, I recall a man who would, for a split second, wince when telling me how much he enjoyed his work. He was telling me one thing with his words, but another with his face! This wincing is what is known as a 'micro expression' and was literally quick as a blink. But it was undoubtedly there.
A client may, almost imperceptibly, shake their head and sigh every time they mention their partner, even while telling you their relationship is good, or a micro expression of fear might cross someone's face as they tell you how much they are looking forward to starting a new job.
Don't rush to judgment
When you start to become more attuned to incongruence, remember the wise words of the psychologist Paul Ekman, who has probably done more research on tiny fleeting unconscious facial expressions than anyone else.
He rightly warns us not to assume we know with absolute certainty what someone is really thinking, but just to be aware of patterns. One fleeting expression of fear doesn't tell you anything very much. But if you keep noticing this 'micro-expression', then it could be that you have spotted something normally concealed even from the person themselves. But don't assume this.
And I think it's more respectful to others not to always directly say what you think someone else really means, or what you suspect they are really thinking. My friend who was attracted to her future husband but didn't know it at first would not have taken kindly to me telling her it was clear she liked him. She needed to come to that realisation in her own way and in her own time.
So people don't just 'speak' with their words but with their faces, by what they don't say, and even – as you are about to hear – by other behaviours that we don't normally think of as communication.
Metaphorical communication
The unconscious mind can utilise just about any human response as a way of communicating genuine feeling.
Years ago I was running a workshop in solution focused hypnotherapy. Attending this training was a traditionally trained psychiatrist who was well versed in all the older style Freudian approaches to psychotherapy. She had been trained to believe that the best way to treat her patients was to continually and exclusively dig into their pasts and focus on what had gone wrong, rather than amplifying their strengths, resources and positive goals. As she sat in my audience listening, I began to notice an odd pattern of behaviour.
While she would verbally agree with my points and seemed to be accepting my ideas about positive psychology, whenever I started to talk about newer methods of treating psychological problems she would start coughing, sometimes to the point that she momentarily disrupted the session or even had to leave the room. The weird thing was that she didn't seem to feel the need to cough at any other time and appeared in perfect health. This got me thinking what a 'cough' might mean, metaphorically. If you think about it, when we cough we are trying to eject something we don't want inside ourselves, are we not?
And indeed, after this woman had trained with us over the course of several months, she happened to mention over lunch one day how she had, at first, found our ideas on psychology 'hard to swallow'. As soon as she said this, I remembered her coughing fits during the earlier workshops, severe enough to make her choke at times.
Again this seemed to be incongruence between what this woman said she felt and what she really seemed to feel. If my guess about the real nature of her coughing was correct, then it could be that her unconscious mind was busy trying to communicate honestly to us – as well as to her – its real feelings about our new approaches.
The point here is that people communicate metaphorically as well as literally, and sometimes this can go as far as having an actual physical response.
Of course, if someone has a physical symptom it should be checked out medically, just in case, but consider this: I once worked with a man who would vomit every time his mother-in-law came to stay at weekends. And it seemed his wife's mother was round nearly every weekend.
He couldn't understand why he felt sick only on Saturdays and Sundays, but fine the rest of the week. He hadn't seen a connection. This was a side issue and not the main reason he had come for therapy, but at one point he finally admitted to me (and it seemed a revelation even to him!) that he was – and note the language – 'rather sick' of his mother-in-law always coming to stay at weekends. Paradoxically, sometimes the metaphorical mind can be rather literal.
These so-called 'organic' – or let's call them 'physical' – metaphors, like not being able to swallow something, or feeling sick of something, might seem extreme and rather obvious, but I suspect people communicate with physical metaphors much more frequently than we commonly suppose.
For example, if someone is disgusted by something they are talking about, you might see them making tiny brushing movements with their fingers, as if they are trying to wipe some repugnant substance away from themselves. Again this might be so minimal as to qualify as a micro-expression.
Or someone might raise their chin and literally 'look down their nose' when talking about someone they secretly feel superior to.
So the third thing to keep in mind is that people communicate metaphorically and it might even be through a 'physical metaphor'.
This is another indicator of why it's so important to pay attention not just to what people say but to really watch what they do as well.
Now the next point is extremely important.
Continued in next issue…
'Why do they do that? How to understand people.'
You can't always get what you want – but you'll try darn hard
About the Author
Mark Tyrrell is the Co-founder of Uncommon Knowledge – leading edge online trainingin hypnotherapy and psychotherapy.He has written many psychology articles and is a contributor to other sites.He does public seminars for health professionals on self esteem, bullying and trauma and lead trainer on Uncommon Knowledge's online therapy courses.  And he runs.