Home » Featured, Headline, Relationships
Trying to Save a Relationship – What NOT to Do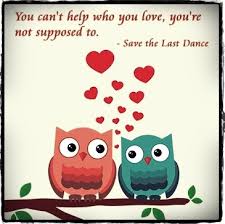 Article #653
Author: Kathy Northland
Whether you are trying to stop a breakup or divorce or get back together with a lost lover, trying to save a relationship can be a daunting challenge. It is difficult to know where to begin and it may seem like everything you try just drives the other person further away. You may find that your thoughts are completely consumed with getting them back and as a result it is hard to concentrate on much else in your life.
Many people, when faced with this situation, approach it incorrectly and DO wind up driving the other person away. However, the good news is that if you take the right steps and use a gentler approach many relationships can be saved. Let's start by taking a look at what NOT to do when trying to save a relationship to keep you from making some of the most common mistakes and improve your chances of rebuilding your lost love.
Relationship Mistake #1 – Not Giving them Space
It is only natural to want to talk things through and get your relationship back to normal as quickly as possible. However, you should really try to give the other person space and time to figure things out. Constantly calling them, bombarding them with text messages or trying to "accidentally" bump into them after a breakup can backfire on you and drive the person away.
If you are still together but feel like your relationship is falling apart this is also true. Don't spend all your time together bringing up the problems in your relationship or trying to get the other person to talk. Give them the space that they need to work through whatever is going on in their minds.
Relationship Mistake #2 – Talking to Their Friends or Family
If your partner or ex is not talking to you it can drive you nuts trying to figure out what is going on in their mind. You might be tempted to try to talk to their friends or family to see if they know anything about how the other person is feeling. Don't do it!
Talking over your relationship problems with your partner's or ex's friends or family can be one of the surest ways to drive them out of your life for good. You can and should talk to your friends and your family for support if you need to, but leave their friends and family out of it.
Now, even if you have already done these things don't despair – there is still hope for your relationship. If you are serious about getting your ex back or trying to save your relationship I would recommend checking out this video on the first step to saving a relationship.
Find out how to figure out the real reason they left, how to spot if they still care, and learn how you can get them calling you again and thinking about you constantly at http://relationshipsforwomen.com/get-your-ex-back
Good Luck!
Article Source: http://www.articlesbase.com/breakup-articles/trying-to-save-a-relationship-what-not-to-do-2444945.html
About the Author
Ready for the relationship you've always wanted? Get lots of helpful, free relationship advice for women at http://www.relationshipsforwomen.com