Home » Featured, Headline, Inspirational, Mental Health, Scientific, Video
3 Ways the Brain Creates Meaning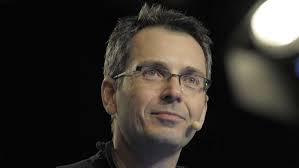 Post #669
Friday Video: TED Talk – Information designer Tom Wujec talks through three areas of the brain that help us understand words, images, feelings, connections. In this short talk from TEDU, he asks: How can we best engage our brains to help us better understand big ideas?
Tom Wujec studies how we share and absorb information. He's an innovative practitioner of business visualization — using design and technology to help groups solve problems and understand ideas. He is a Fellow at Autodesk.
Why you should listen
Tom Wujec is a Fellow at Autodesk, the makers of design software for engineers, filmmakers, designers. At Autodesk, he has worked on software including SketchBook Pro, PortfolioWall and Maya (which won an Academy Award for its contribution to the film industry). As a Fellow, he helps companies work in the emerging field of business visualization, the art of using images, sketches and infographics to help teams solve complex problems as a group.
He's the author of several books, including Five-Star Mind: Games and Puzzles to Stimulate Your Creativity and Imagination.
[ted id=591]
Video Source: https://www.ted.com/talks/tom_wujec_on_3_ways_the_brain_creates_meaning