Home » Confidence Building, Featured, Happiness, Headline, Self Esteem
Learning How to be More Confident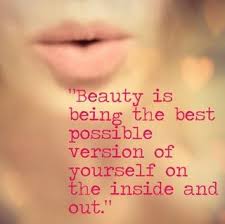 Article #677
Author: Chris Yarbrough
Through learning how to be confident and improving self-esteem, we can greatly enhance our lives. Confidence helps us to reach our goals, find success and achieve a greater over-all feeling of self worth.
Learn how to be Confident.
Information will form the foundation of your efforts to build your self confidence. Here you will find information in the form of articles, advice, industry proven techniques and popular methods to help you start improving your self confidence. You will also find some popular courses and products that come highly recommended and can get you on a structured and proven path immediately. Check back often as we will be adding tons of information about how to be confident as it gets edited and becomes available for publishing.
What is Self Confidence?
Self Confidence is a psychological and social idea based on your assuredness and belief in your own abilities, judgment and power. It is faith in your ability to handle life regardless of what it may throw at you. It is also commonly equated to courage although they are not exactly the same thing. However, your path toward learning to how to be confident might encompass certain elements of courage as well as self esteem. Courage helps to build confidence because it deals with facing fear whereas confidence might describe a lack of fear to begin with. Self esteem focuses on the magnitude with which you are able to view yourself in a favorable way. In short, self esteem might be described more simply as "how much you like yourself" and it makes up a significant part of your self confidence as well. Although not the same, the terms, "self confidence" and "self esteem" are often used interchangeably. Learning how to be confident will certainly involve elements of courage and self esteem.
Your level of self confidence can and usually will, have a very significant impact on your life. It is deeply intertwined in our psychology and affects nearly everything we do in some way. In addition, it greatly affects the way you view yourself, the way others view you, the relationships you form, the opportunities you get, the decisions you make and the actions you take throughout your life.
The Problem: Lack of Self Confidence
Lack of self confidence is caused by fear. These fears include the fear of failure, ridicule, rejection, disrespect etc. When these fears are not confronted and overcome on a regular basis, they tend to hang around, hiding just below your conscious awareness and eating away at your ability to function comfortably and at higher capacity.
These fears or this lack of confidence then begins to manifest itself in many visible ways in your life. Some of the noticeable problems may become quite serious and might include:
Getting passed over for a promotion
Inability to confront people who cause problems for you
Paralysis in the area of meeting members of the opposite sex
Unable to address or speak in front of large or small groups
Excessive indecision
Poor leadership
Nervousness in job interviews
Depression
There are many other reasons to learn how to be confident as well. These problems can lead to perceived failures which tend to bring your self confidence and self esteem even lower. The resulting effects can become a slow downward spiral in extreme cases and can eventually progress toward depression if not dealt with adequately. Sometimes the problems are not quite as serious of course, but none-the-less troublesome or annoying. We all want to succeed, we want to be capable, powerful and free to progress toward our goals unhindered by the setbacks and dragging weights of low self confidence.
Why Me?
If you feel that you may be experiencing some form of low self confidence, you are not alone. In fact you are in very good company. This is a huge problem that affects millions of people worldwide. The simple fact that you are finding out how to be confident already puts you well ahead of many. Many people will not even recognize the problem properly or ever begin to seek help.
The reasons for low self confidence are as varied and complex as the people who experience it. It can stem from social experiences in our childhood, experiences with the opposite sex during high school, how we were raised, abuse, guilt or a myriad of other equally imposing past experiences. Whatever the cause, just know that it can be corrected. Learning how to be confident is not rocket science. It just takes some information and some persistent effort on your part.
One major reason that is largely responsible for lack of self confidence in society is a simple lack of information. Most of us are in large part unaware of all of the progress that has been made to understand and correct these issues. Teachers are not trained to teach us how to build and maintain our confidence in school. Society takes a "let nature take its course" approach. Psychiatrists have been studying and teaching it but only to the few who have come forward seeking help and can afford it financially. Most parents are also not adequately educated to recognized and correct these issues during childhood. The result is that learning how to be confident is not part of our regular lifestyle. To sum it up, we are simply uneducated about our own self confidence.
So how do I become more self confident?
The good news is that anyone can become more self confident. The first step is to recognize the problem and begin to seek a solution. If that is why you are here, then you are already doing that. The next step is of course, get educated. For decades, scholars, counselors, psychologists and others have studied this widely encountered problem. The results have yielded tons of useful information as well as proven techniques and methods for building self confidence. We learn from their collective efforts that learning how to be confident is easy when armed with the right knowledge. You can incorporate these processes into your daily life and with a little effort and persistence; you will make a huge impact on your own level of self confidence. Much of the information is available here.
Have you ever seen those people who seem to have it all? They seem to have charisma, boldness and a sense that life is going to be great because they will make it so. They seem fearless! These people get all the breaks! They succeed in the workplace, are well respected, are calm in the face of authority or confrontation, are well liked, socially capable, popular and of course charming and attractive to the opposite sex.
You've seen them! We all have. Chances are that this person has been very lucky for a very long time or he/she knows a little more than the average person about how to be confident. If you have ever met someone like this and felt that they were simply a superior person, you were quite wrong. You can be equally as confident and capable as anyone around you. In fact, you can build your confidence to any level that you want. It all depends on finding the right information and on how determined you are to stick with it and achieve that growth.
Just remember that learning to be confident is a process. It won't happen overnight but it will happen if you keep trying. Getting the right information and staying on track can also be complex or overwhelming at times. If you would like to take a self study approach, you can find a lot of helpful information right here in on our site and scattered about the web. Educate yourself, practice what you learn, be persistent. You can change your life!If a comprehensive all inclusive course format is what you are looking for, check out our recommended products below.
If you are looking for a more structured approach with step by step processes, there are many professionally guided courses available that will teach you specifically how to be confident in all areas of your life. They can get you on track and keep you there…
Article Source: http://www.articlesbase.com/mental-health-articles/learning-how-to-be-more-confident-3934991.html
About the Author
Luckily, there are many effective programs for building your confidence! You can check out a couple of them here and begin learning how to be confident now! Or feel free to check out my next article: Build Your Self Confidence!