Home » Decision Making, Featured, Goal Setting, Happiness, Headline, Inspirational, Life, Success, Women
Living Your Life With Purpose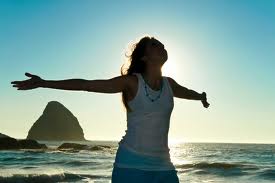 Article #678
Author: Live A Life Without Limits
As I have gone through life it hasn't always been with the thought of purpose.
Many days were spent putting one foot in front of the other with no clear thought of where I was going any further than the end of the day. Sometimes just getting through the day-to-day chores is all we can handle.
But, I needed to give a lot more thought to what type of life I wanted to lead. I have always known we are all here to live our life with purpose. I believe we all are here to learn and grow and that we all have contributions we are meant to make.
We all have a purpose. With our busy schedules of getting our kids off to school, ourselves to work, after school activities, dinner, laundry, it's no wonder we feel our lives are spinning out of control, and we wonder what's it all for?
Living your life with purpose requires stopping and taking some time for yourself. Not easy for most moms.
I decided that for me it meant giving up the security of a job and taking the steps to become a female entrepreneur.
I wasn't even sure what I was going to do when I first left my job but I knew I needed to take the time to really think about it. I needed to take the time to do some real soul searching.
For me security was a scary thing to let go of. It felt safer to continue the path I was on and eventually retire with my "gold watch." But this was not my purpose. I had faith that I would find a new path.
My new path did come, but not smoothly.
I tried a few different paths that didn't work for me any better than the corporate job. It took awhile to decide what my path was, to help other women do exactly what I did, find their purpose, live their life without limits.
I have come to the path that I was meant to be on, and it feels so much different than where I was.
There is a feeling of peace, joy, and balance now that I could not find before.
I simply was not on the right path.
The cooperate world, as a health care provider was where I had spent so many years, but I was never truly satisfied. I had kept climbing the ladder thinking that the next step up would provide me with the job satisfaction and happiness I was looking for.
It doesn't work that way. I needed to look inside my self. It's inside yourself that your answers lay.
It takes time to get clear about what you want in your life. Clarity is essential in living the life of your choice. But once you take the time to truly decide what your purpose is and how you can achieve it, your life takes on a whole new meaning and feeling.
My partner Elena and I wish you all the happiness, clarity, balance and purpose in your life.
We feel that we all deserve to live a full abundant life; To live a life of purpose and to live a life without limits. My partner Elena and I are excited to help you live your dream life.
We have a complimentary seven-day series, " Living A Life Without Limits," available for you.
In this series we will help you determine what your dream lifestyle includes. We will help you set up goals and strategies so you have the lifestyle you dream of for yourself and your family.
Get your complementary lifestyle tips by filling in the form at the top of our home page, LiveALifeWithoutLimits.com
Article Source: http://www.articlesbase.com/entrepreneurship-articles/living-your-life-with-purpose-5749967.html
About the Author
We are Jeanmarie Bills, and Elena J Forbes, your entrepreneur coaching team. We believe that every one of us has unique gifts and talents to share with the world. We help you to bring out your own unique self and create the lifestyle you desire, "A Life Without Limits."
We help you have the life you dream of in an extraordinary way, by living the lifestyle of your dreams. We believe "Living A Life Without Limits," includes not just building a profitable business, but also includes a spiritual connection to your true self, nurturing your physical and mental health, and helping you to make a difference in the world through your unique self.
We help you to bring your true self to the world through your unique story.
Enjoy our complimentary 7 day training series, "Living A Life Without Limits." It is full of 'golden nuggets,' of information for you by Visiting us at: http://LiveALifeWithoutLimits.com