Home » Boosting Creativity, Decision Making, Featured, Headline, Inspirational, On the Lighter Side, Problem Solving, Video
Play This Game to Come Up With Original Ideas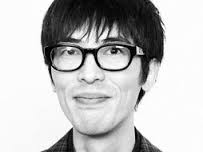 Post #897
Friday Video: TED Talk – Shimpei Takahashi always dreamed of designing toys. But when he started work as a toy developer, he found that the pressure to use data as a starting point for design quashed his creativity. In this short, funny talk, Takahashi describes how he got his ideas flowing again, and shares a simple game anyone can play to generate new ideas.
Shimpei Takahashi thinks we should forget about analyzing data or sales figures and just come up with ideas — lots and lots of ideas.
Why you should listen
Shimpei Takahashi has developed many toys for Bandai, including the popular Mugen Puchi Puchi, a game that exploits the universal love of popping bubble wrap. The toy received the Grand Prize "Trendy Toy" Award from the Japan Toy Association.
In 2005, Takahashi invented a board game called Simpei, while he also works in the digital realm, having designed the social gaming app, Onedari Wanko (Fawning Puppy).

[ted id=2208]