Home » Featured, Happiness, Headline, Managing Emotions, Relationships
Recognizing Needy Behavior – How To Avoid Being Needy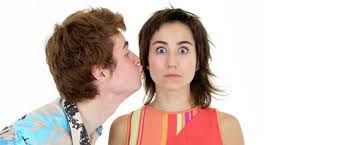 Article #666
Author: Anthony S Carter
So, your boyfriend or girlfriend often says that you're too "needy." Maybe he or she has told you something along these lines when you call too often, or possibly when the two of you have a disagreement about spending time together. Whatever the case may be, you may be confused about why he or she has said this and what needy behavior really is.
The term "needy" is often used by one partner to describe the other when he or she feels their partner requires too much attention from them. Here are several examples of what might be deemed as needy behavior by your boyfriend or girlfriend:
1 – Wanting to spend every minute of the day with your partner.
2 – Becoming upset when your partner wants time to himself or herself and/or time with friends (without you).
3 – Expecting your partner to call you everyday or at specific, "regular" times, and becoming angry or upset when they do not.
4 – Calling, texting your partner too often just to see what they are up to or to check up on their whereabouts.
5 – Constantly asking for reassurance from your partner that they care for or love you.
If you tend to display one or more of these behaviors, you can improve your relationship by working on recognizing and avoiding such behavior. Before you attempt to work on making changes in this area, however, it is important that you try to find out just where the behavior comes from. Ask yourself why you feel this way or do these things. Take a look at your past to see if anything may be discovered which might have created "baggage" in your current relationship. Pay attention to when you display these needy behaviors and see if you can recognize the pattern of what causes you to feel and react the way you do.
Past relationships, including those in your family, may have created feelings of abandonment or neglect. If you've experienced these feelings in a past relationship, it is possible that your needy behavior is a reflection of those feelings. Once you've recognized any issues from your past that may be affecting your current relationship, you'll need to work on letting go of those feelings. You can't assume that just because you've had bad experiences in the past, someone abandoning you, for example, that your current boyfriend or girlfriend will do the same. It isn't fair to your current partner, and worse, if you continue to display needy behavior as a result of baggage from your past, you may very well push your new partner away, much like a self-fulfilling prophecy.
Another scenario that may cause you to display needy behavior may be the result of the current relationship and have little to do with your past. Sometimes, when in a relationship, a partner will spend so much time and attention on the other partner that he or she loses sight of or "forgets" about their own interests. In other words, this individual begins to feel as though they've lost who they are as a person. They no longer know themselves, what they like to do, and what they want out of life beyond the relationship itself. Because you may not have a life of your own apart from your partner, you will tend to feel left out and become upset whenever your partner has something he or she seems to be "more interested in" than spending time with you.
Work on reintroducing your own goals and interests back into your daily routine to get passed needy behavior that stems from the current relationship. Think about what you used to love doing before you and your partner got together that you may no longer do. What goals did you have for your career prior to the relationship that you have since seemed to let go of? See if you can start revisiting your ideals and ambitions. Make them a new part of your life. In doing so, you'll have your own things to be involved in so that the next time your partner wants to spend time with friends, etc., you'll have plenty to keep you busy, reducing the "need" for your girlfriend's or boyfriend's attention.
Recognizing needy behavior is the first, but most important step in the improvement process. Once, you realize your actions, you can look for the underlying reason why you feel and act the way you do. From there, you can work directly on improving your behavior which will place less strain on your partner and your relationship, making the two of you happier and giving your relationship a brighter future.
Article Source: http://www.articlesbase.com/dating-articles/recognizing-needy-behavior-how-to-avoid-being-needy-3812229.html
About the Author
Have you been broken up with or given the infamous "I need space" excuse as a result of your needy behavior? Find out if there's any hope at http://www.readintoyourrelationship.com/getmyexback.html