Home » Boosting Creativity, Confidence Building, Decision Making, Featured, Happiness, Headline, Inspirational, Motivation, Problem Solving, Success, Video
5 Ways to Kill Your Dreams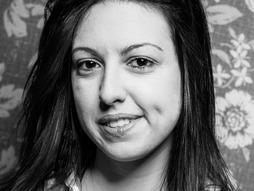 Post #903
Friday Video: TED Talk – All of us want to invent that game-changing product, launch that successful company, write that best-selling book. And yet so few of us actually do it. Brazilian entrepreneur Bel Pesce breaks down five easy-to-believe myths that ensure your dream projects will never come to fruition.
Bel Pesce left Brazil to study at MIT. But after a successful stint in Silicon Valley, she returned to inspire others with great ideas in her country to make them a reality.
Why you should listen
Bel Pesce has worked at big technology companies — in at internship at Microsoft, she led the team for Microsoft Touchless and, as an intern at Google, she worked to improve the Google Translate system. She has also worked in finance, at Deutsche Bank, and helped launch several startups — most notably, the video platform Ooyala and Lemon Wallet, an app that replicates the contents of your wallet on your phone.  But for her latest venture, Pesce is looking to inspire. She has opened a school, FazINOVA, which is dedicated to helping students — both in live courses in Sao Paulo, Brazil, and online — persevere toward their dreams. The school has grown tremendously since its establishment in 2013.
Pesce, a TED Fellow, is also the author of three books: The Brazilian Girl from Silicon Valley, Superheroes: WANTED and The Girl from Silicon Valley 2. She has been named one of the "100 most influential people of Brazil" by Época Magazine.

[ted id=2200]