Home » Boosting Creativity, Decision Making, Featured, Headline, On the Lighter Side, Problem Solving
Video: How to Lose Weight by Eating Gummi Bears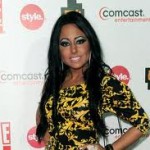 I remember when I was around 14 years old I was looking for ways to lose weight.  I was just kind of carrying around a little baby fat.  Okay, yes I was self conscious because I got picked on for being a bit "husky" (I use to hate that word.  Just call me fat).  Anyway, I decided to go on a Life cereal diet.  There is no such thing (as far as I know), I just made it up because I loved Life cereal.  I think the diet lasted about 2 days.  I got sick of eating the same thing all the time, and I don't think I felt full in a healthy way…or healthy?
My point is, whatever you decide to do to lose weight is one thing.  To maintain a healthy weight is another.  But who knows?  This video just may help you to shed a few pounds.  It really comes down to whatever works for you.  Enjoy!  – Self Help Guides
Video: Olivia from "Jerseylicious" turns to Gummi Bears, espresso and dancing to stay trim and slim. Dig into her yummy advice.
by: The Style Network

ArticleCity.com Videos
http://www.articlecity.com/videos/self_improvement_and_motivation/How-to-Lose-Weight-by-Eating-Gummi-Bears-485916088.php