Home » Confidence Building, Decision Making, Featured, Headline, Inspirational, Motivation, Problem Solving, Self Esteem
Words that Inspire: Selfish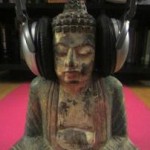 by: Julie Cohen
Dictionary* says:
Concentrating on one's own advantage, pleasure or well-being without regard for others.
What it REALLY means:
Taking very good care of yourself in all facets of your life; putting yourself first so you are then able to effectively support others; saying 'NO' to people and/or situations which infringe upon you and what's important to you.
Why it MATTERS?
Being SELFISH allows you to refuel your tank, to rejuvenate after a hard/stressful/overwhelming time. When you are SELFISH, you take care of yourself so you are then able to take care of others. Think of the safety instructions when you fly: "secure your own oxygen mask before assisting others." SELFISHness leads to generosity, compassion, concentration, energy, enjoyment and more.
Questions that INSPIRE:
* How do you feel about being SELFISH – really taking care of yourself?
* How would being SELFISH enhance your professional or personal life?
* What's preventing you from being SELFISH?
* Describe one SELFISH act you'd like to take.
* How can you take the leap and do the above?
I would love to hear your answers and comments. Take 45 seconds to reply to these questions. I will keep all responses confidential and reply directly to you.
* (Webster's New Collegiate Dictionary, 1977, G. & C. Merriam Co.)
About The Author
© Julie Cohen, http://www.juliecohencoaching.com
Julie Cohen, PCC, is a career coach. She helps her clients clarify and achieve their professional and personal goals including greater career satisfaction, life balance, leadership development and personal growth. For questions, comments or to discuss this article, Julie can be reached by visiting http://www.juliecohencoaching.com/contact.html