Home » Confidence Building, Featured, Happiness, Headline, Identity, Motivation, Realities, Self Esteem, Success
10 lessons I have Learned through Personal Development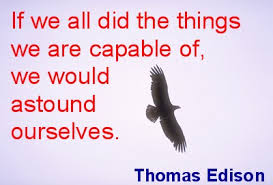 Article #733
Author: Declan O Flaherty
I have been studying Personal Development for quite some time now, and within that time, I have learnt just how out of touch I was from my real self. When I say my "real self" I mean the person I am capable of becoming vs. the person I accepted myself to be. Gradually as I delved further into developing personally I began to see the lies I have been accepting as truth, and/or accepting as the norm.
The truth is, in order to grow, we have to ask the right questions if we want to obtain the right answers. This can be really difficult if our beliefs are distorted in any way. Our beliefs are the key to understanding the real truth about life, happiness, love and success. If there is a problem in any of these areas of our lives then it is our beliefs about those things that keep us from growing.
Below I will list the first 25 lessons I have learnt from Personal Development that have greatly enhanced my life. Some of these may seem obvious at first but it is important not to simply brush them aside without proper investigation. Remember…all great wisdom begins when you realize you don't know as much as you think you do…beware of intellectual knowledge.
This list is in no particular order of importance.
Let's begin…
1)… You are not your mind.
This was very important for me to finally grasp. At first It doesn't seem like a life changing statement, but on closer inspection it actually explains a lot about our fears, insecurities etc. when you finally get it, you will realize that the controller is the master and the master is you. You have the power to change any negative thought into a positive one, any limiting belief into a powerful one thus creating the life you desire.
2)… Don't take things personally.
When you realize that every single person sees the world from a different viewpoint than you, why would you ever take it personally what they say or think about you. There's only one person who knows who you truly are, and that person spends more time with you than anyone else.
3)… Your belief about reality must be questioned.
You can be certain you are right about any given thing, but the fact is, it's the beliefs you identify with that make it true and has nothing to do with the actual truth. It's not hard to understand this one but it trips a lot of people up all the same. if you believe life is a struggle, then it will be. if you believe you are a powerful being capable of great things, then you will be.
4)… There's always a good seed in every bad situation.
If you look for it you will find it. Most people are oblivious to this truth because as soon as a bad situation arises, they completely focus on the problem. This simply doesn't serve you in any positive way. It seems to be an automatic thing for us to react to situations instead of taking a step back to gain a clearer perspective. Detach yourself from the problem, focus on the solution and learn from the experience.
5)… Trust in the Universe.
If this lesson is too new age for you (which I can assure you it's not) then trusting things will always work out for the best is the same. When you always expect your life to unfold in accordance to what is best for you at the time, then you will ultimately accept that every obstacle you face is a chance to grow and learn. Sometimes even the seemingly worst circumstances can turn out to be a blessing in disguise.
6)… One hour a day can change your life.
Of course this is totally dependent on what you use that hour for. Spend one hour each day learning a new language, reading books, learning an instrument etc. I spend one hour a day reprogramming my sub-conscious mind, what will you do?
7)… Don't make assumptions.
We tend to assume we know what others are thinking. Most of the time we don't even bother to ask questions, we just assume we know the answers. The problem is we actually believe these assumptions as truth. Assuming what others think about you, assuming what kind of a person someone is without ever meeting them. Stop this useless habit as it serves no purpose other than to create distortions in your perception of reality.
8)… You live in two worlds.
We tend to look at outside reality as being all there is. We also believe that it's what happens in our outer reality that creates our inner reality. In other words, if something outside of ourselves goes wrong, and we get hurt, then we blame something or someone else. The truth is, you live in two worlds simultaneously, your inner world (cause) and your outer world (effect). You create your outside reality by the thoughts and beliefs you maintain about life in general. What you believe in your inner world will be duplicated in your outer world, not the other way around.
9)… Life is not a practice run.
I have spent far too many years of my life working in jobs I did not like. Unfortunately I was still oblivious to the truth at that time in my life. I made the mistake of not questioning my beliefs about what possibilities lay before me. I hope you don't realize before it's too late that your happiness is far too important to ignore. The only limits we have are the limits we put on ourselves. Make sure you are living your life and not somebody else's. When you decide to live your life on your own terms you will be met with the criticism of others around you. It's very easy to spot the people you should not listen to, they are the ones who believe that life just happens to you. They are the ones who will tell you to take the road most travelled, they are the people who love to rain on your parade simply because they have no parade of their own, they are the unsuccessful people who's advice will be tailored to their beliefs.
10)… Stop talking to yourself.
This is a tough one. We all do it, it has become a constant companion over the years, but it's important to know that it is not beneficial in nearly all cases. It's good to talk to yourself when analyzing certain situations, but the constant chatter inside our head can be extremely limiting if the self talk is negative. How often do you doubt yourself? how often do you start off thinking about a situation in your head and end up creating a whole fictional story based around it? how many times have you talked yourself into doing something you never really wanted to do, or talked yourself out of doing something you really wanted to do?
We have so many thoughts swimming around inside our mind that we are not consciously aware of from one moment to the next. If we don't pay closer attention to our self talk then we may be creating fears, anxiety, low self esteem and worry without ever realizing where they came from. Pay close attention to your inner dialogue for a whole day. write down any negative thoughts that occur (any thoughts that don't benefit you in any way are negative useless thoughts.) After a while you will realize above everything else, that your inner voice on most occasions will limit, lie and trick you.
I could write another post just on this lesson alone, but for the time being, monitor your constant self talk, look for limiting patterns and consciously spend time working to illuminate them. A good way is to replace negative self talk with positive self talk immediately when you notice it. After a while, if you persist, you will learn to control, replace or even extinguish this useless chatterbox.
I hope you find these lessons as useful as I have. Personal Development is for people who know that life is meant to be experienced on their own terms. Too many people coast through life on automatic pilot and never realize how important it is to constantly work on themselves.
Article Source: http://www.articlesbase.com/self-help-articles/10-lessons-i-have-learned-through-personal-development-5176611.html
About the Author
I write about a lot of things from personal development to natural health remedies. At the moment i'm writing reviews on baby products such as The First Years Wave Stroller. If you are looking quality reviews, why not pop on over to the First Years Wave Stroller for more information.