Home » Boosting Creativity, Confidence Building, Decision Making, Featured, Headline, Inspirational, Problem Solving
Creativity: Freeing Our Inner Demons (Part 2)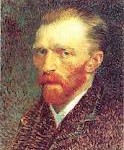 This article is Part 2 in a series of 4.
(Commentary and narrative by John Cane)
How far can creativity go?  See how some harness their creative responsibility and for some it is dangerous to themselves and others.  For you creative types out there, feel better knowing that it's not just you that feels "nuts" some times—it goes with the territory to think the unthinkable.
In his book, "Anger, Madness, and the Daimonic: The Psychological Genesis of Violence, Evil, and Creativity," Dr. Stephen Diamond explains that our impulse to be creative "can be understood to some degree as the subjective struggle to give form, structure and constructive expression to inner and outer chaos and conflict."
In 'Mulholland Drive', Naomi Watts talked about working with director David Lynch, "David saw me for myself and was okay with my self-doubts. And I gave him the part of myself I felt I'd been hiding for so long, that didn't need to be hidden. But he's an artist and he knows that creativity, humor and sexuality all come out of a dark place."
Diamond believes an artist "can be understood as someone who strives to express him or herself creatively rather than destructively. I see it as a conscious choice one makes in life, to aspire either toward the light or the dark, positive or negative, the creative or destructive. The daimonic demands expression, one way or the other. The artist—be it the actor, musician, painter, playwright, poet, novelist or simply a person who lives life very creatively is able to give voice to his or her demons constructively rather than acting them out destructively. So acting and "acting out" are two different things."
"Acting out is a compulsive, unconscious and generally destructive expression in life of the exact same feelings the actor expresses on the stage or set. But the actor deliberately, and largely consciously, chooses to express the daimonic artistically, and this is therapeutic insofar as he or she is liberated in some measure from the need to act out such passions literally as, say a serial killer or other violent criminal does."
"But to confront consciously one's inner demons — the daimonic — takes great courage. It is an enormous struggle with one's self, a coming to terms with who one really is and how one really feels, an arduous, demanding process in which pursuing or persisting in artistic work can be instrumental."
I was just speaking with a student today on this topic.  There are people who want to be actors and then there are artists who know that real life is as close to acting as you will ever get.  Many of the people who want to be actors don't succeed because they think that acting is not related to real life; of course this view keeps them safe from not getting too close to themselves—to their inner life?  When an artist paints, they control their reality—the truest expression of who they are is raw and revealed in their work through their emotions.
The actor as an artist knows that they are the canvas, the brush and the paint simultaneously in the moment.  Taking control of the moment is courageous and not for everyone, but then again this goes back to being an actor and wanting to be an actor—as one writer puts it, "actors are interesting people".
In his book, Diamond writes about a number of well-known and accomplished artists who show evidence of varying degrees of success in accessing and expressing their demons in positive ways.
Painter and sculptor Niki de St. Phalle, was able to find "a fertile outlet for her ferocious rage toward men — and the dominant masculine art establishment — via the creative expression of violence in her highly controversial work…"
"Her famous 'shooting paintings' resulted from firing live ammunition at paint-filled, white-washed balloons mounted on a blank, virginal canvas.
"Thus, rather than becoming a crazed killer or vengeful victimizer of men, de St. Phalle's fury — some of which stemmed from having been sexually abused by her father — fostered a fecund creativity, that served her well throughout her prolific career."
Picasso creatively expressed much violence and dark emotion through his work.  Diamond explains, "also quite destructive, especially regarding the women in his life." Diamond regards him as an example he calls an angry "dysdaimonic genius"—someone   possessed by the daimonic.
Vincent van Gogh is another example.  "The fact that van Gogh suffered from severe psychopathology — including substance abuse — is indisputable," Diamond writes. "Indeed, the presence of marked psychopathology is one of the defining hallmarks of dysdaimonia."
A "career criminal" and writer, Jack Henry Abbott "is an example of someone primarily evil, a furious sociopathic personality, who abruptly became extremely creative, producing a critically-acclaimed book championed by Norman Mailer, prior to committing murder and eventually committing suicide in prison."
Diamond suggests that the difference between cruel and violent offenders like Abbott, Ted Bundy or Charles Manson and the artist is "the artist endeavors to express his or her antisocial and aggressive impulses (i.e., the daimonic) via acting, painting, music, etc., whereas the murderer is driven to act out these destructive impulses in reality, imposing them unconsciously onto the canvas of real life with little or no concern as to the devastatingly negative effects on the victims, their families, and society in general."
All true artists at times function "in a state of daimonic possession to some extent,"  Artists may struggle but they find their own way to try to give meaning to their experience.  Intense creativity is, "that kind of daimonic possession".
"But art in general can be conceived of as a process of trying to perfectly realize in the outer world a particular interior vision, emotion or idea, regardless of its origin."
Regarding the paradoxical coincidence of creativity and destructiveness (or evil), Diamond cites Jungian analyst Liliane Frey-Rohn: "Evil is of fundamental importance also in the creative process. For although creativity is usually evaluated as exclusively positive, the fact is that whenever creative expression becomes an inner necessity, evil is also constellated."
This closeness of evil and creativity can be seen in the lives of those who are unsuccessful in finding a positive creative voice. "If once the daimonic has been wakened," warns Diamond, "and no constructive conduit for self-expression can be found, violence, destructiveness, and evil offer convenient alternative outlets. Hence the perils and importance of assisting patients in pursuing their creative proclivities."
The objective for psychotherapy with artists and other creative individuals is "not to eradicate the daimonic, to drug or rationalize the demons out of existence. Not only is this not desirable; it is not possible, at least not in the long-run". Rollo May explains, "the therapist's task is to awaken and confront the demons, not put them to sleep".
In tomorrow's Part 3 issue (in a series of 4) of Creativity: Freeing Our Inner Demons:
Artists like Ingmar Bergman have learned to live with their demons rather than trying to simply suppress or divorce them.
The poet Rainer Maria Rilke dropped out of therapy after only a few analytic sessions, fearing, "If my devils leave me, my angels will too."
"When the artist gives voice to his or her darkest impulses in his or her work, the destructive impact is minimized…"
Bipolar disorder and its association with possession, madness, and creativity.
An illustration of the Robert Louis Stevenson story "Dr. Jekyll and Mr. Hyde"
"Anxiety, like anger or rage, is another experience closely connected to creativity.   Creativity involves the confrontation of anxiety…"
In his book, Diamond writes about a number of well-known and accomplished artists who show evidence of varying degrees of success in accessing and expressing their demons in positive ways.
About the Author
Stephen A. Diamond, Ph.D., is a licensed clinical and forensic psychologist (PSY11404) practicing in Los Angeles, and a former pupil and protege of existential analyst Dr. Rollo May.  In addition to specializing in providing existential and depth psychologically oriented psychotherapy to adult patients for the past 35 years, Dr. Diamond is a former member of the Forensic Panel for the Santa Clara County Superior Court and Approved Panel of Psychiatrists and Psychologists for the Superior Court of Los Angeles County (Criminal Divisions), conducting forensic evaluations and serving as an expert witness in various criminal cases.
Leave a comment for articles you would like to see.  We will do our best in researching what you need!