Home » Featured, Headline, Inspirational, Problem Solving
What Women Want in a Relationship – Pulling Your Hair Out Trying to Figure Her Out? Here's Help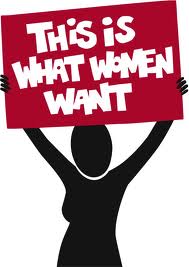 Author: Cynthia Amos
What women want in a relationship is something that men, and women for that matter, have been asking themselves for centuries. This question ranks up there with "what is the meaning of life?" because it can be that hard to figure out for a lot of people, men especially.
One thing that has been established for centuries with women is that they have less of an attachment to sex and instead they prefer to engage more intellectually through communication with their partners. Women aren't really a great mystery and its really funny that men tend to think that we are. I mean how many men and women out there blame the reason why they can't find a relationship on the reason that women are all the same.
So before you judge my entire gender, please keep reading this and find out what women want in a relationship with their partners. Don't worry, there's nothing like diamond earrings and pearls, not that women don't like these things but when its all said and done, those are just physical representations of the things that are really wanted.
The first thing we want from our partners is their time and respect. We understand how hard it can be to start a relationship and make it go the distance. With that said, what we want is our partner making "time" to be with us because that says "love" in the best way. Treat us like your top priority and give us your undivided attention when we need it. This is better than any gift or love song can ever do.
Give us respect. Show us that you respect and support our interests, opinions, career choices, our friends, and more important our bodies. Don't treat us like a piece of meat or stripper. Be honest with us, be kind, and be considerate. Its not hard, its called being human.
Another thing for what women want in a relationship is sex. Yes, we love sex and we each have a different sexuality that we expect our man to respect and support. We like foreplay and when things slow down in bed. I know you know what a jack-rabbit is, and if you can be anything but that in the bedroom we'll thank you for it. Massages go a long way. Believe me!
Give us romance. Just because we're dating you doesn't mean that all romance goes out the window. Women love movies, and going out to dinner with their partner. Be able to effectively listen and communicate with us.
We're not talking just to hear ourselves talk. Show us ambition and that you have goals that you want to meet and that you expect us to achieve with you. What women want in a relationship is someone who is fun, listens, not afraid to open up, and someone who makes them wonder if they can spend their rest of their lives with you. This is what a woman want in a relationship.
Article Source: http://www.articlesbase.com/relationships-articles/what-women-want-in-a-relationship-pulling-your-hair-out-trying-to-figure-her-out-heres-help-4040709.html
About the Author
PLEASE DON'T MISS OUT ON THIS EYE-OPENING GUIDE THAT HELPED ME LEARN ABOUT SAVING RELATIONSHIPS, PLEASE VISIT HERE ==> How to Save any Relationship