Home » Confidence Building, Featured, Headline, Inspirational, Problem Solving, Self Esteem
Connecting to Others-20 Tips to Make Your Life Easier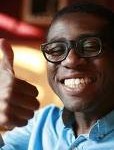 Author: John Cane
It was once said that human beings are compassionate by nature, which basically means we really do like and care about each other.  We may have a hard time showing it for whatever the reasons—distrust, insecurities, the inability to communicate effectively, etc., but deep down we have an innate desire and need to connect to one another.
This article has to do with what we can do about what gets in the way of our ability to make a connection to create new relationships in our lives.
Today I had to have my car towed to a mechanic.  I met a very kind and interesting person (the tow truck driver), Edward.  From the get-go Edward was polite, direct and honest in nature.  He did what he did well because he didn't put up a "front" to try to impress me that he was someone else or better than me.  His sincerity had a core grounding of pure authenticity.  This core grounding of high moral fabric was fearless because it was harmless.
As I rode with him to drop my car off, our conversations about many things opened as naturally as a flower would to receive nourishment from the sun.  This effortless connection allowed new experiences and understandings to strengthen not only each other's lives, but also reinforced a mutual respect for a fellow human being and the number one need of all human beings—recognition.
I've always said you don't have to be a rocket scientist to be courteous and respectful to others (I am far from being a rocket scientist).  I do know however that it takes a certain amount of self-trust to be willing to open up to other human beings.  So what is this "self-trust" in you, in me, in Edward?  This can be a tall order to explain in a single article, but I think it is possible to gain a little sliver of light of understanding that may allow you to see that connecting to others isn't as difficult as you may have thought up until this point.
When I use to wait on tables many years ago, my philosophy of approaching and greeting new customers was to see them as already being my best friend.  This would not only drop any judgments which could habitually or accidentally rise to the surface of my mind, but it would automatically put me at ease.  As a result my calm and easy-going nature was felt by customers and they too would enjoy their experience even more (and believe me, hungry people can be a challenge at times ;)).  Why do I mention this simple perspective?  Because it is just that—simple.
Being at ease with ourselves means being happy with ourselves, being content, being satisfied with ourselves—trusting ourselves.  It is the messages we tell ourselves which creates or does not create happiness.  To respect someone, to appreciate someone, to love someone, we need to understand and accept them.  Now turn that around, look in the mirror—how well do you understand and accept yourself?  Many people don't take the time to see where their love inside comes from.  I can't tell you where it comes from because it is different for all of us.  What does matter however is that we allow it to flow.  Love is what allows us to open up and connect to others, to create new relationships, adventures which complement our sense of freedom and leads us into new opportunities to grow and be successful in our own unique ways.
Following are a few tips on how you can let that sense of ease and love flow through you and at the same time your good example will attract others to make a connection with you—like Edward did.  Remember, any kind of love results in happiness, and it's not what happens to us in life it's what we do about it.  When we feel a sense of ease inside it is because we trust ourselves to do the right thing.  It is in the handling of these things we experience love and happiness…and that are what we give away to others.  Quite a nice invitation, wouldn't you say?
To make your journey a little easier…and to invite others into your life:
Replace the word "perfection" with how useful your gift is and you are.
Learn to laugh at frustrations.
Be aware that what make a person happiest on a daily basis are moments throughout each day…. And what makes you happy is unique to you.
Always leave room for improvisation—mistakes can be a gift at times and an opportunity to grow.
Think things through. Know what's important to you and what your priorities are.
Sometimes things aren't what you think they are when you make a decision—it's okay to change your mind.
Remind yourself that everyone makes mistakes…even babies—but I don't think it bothers them.  And mistakes are lessons on their way to being learned.
Love what you do, do what you love—trust who you are.
If need be create new rules for yourself.
When troubled with solving a problem, think of the funniest thing you could do to solve it—it will lighten the way you look at it.
Optimism really means to understand there are more choices.  Learn as much as you can to expand your perspective to see more choices—you'll be less stressed.
Trying, does count.
When fearing failure, remember a failure becomes a success the moment you learn from it.
Rise above negativity.  Others will be in awe of you.
Lead by being a good example to others.  Live in a way which you would love the world to be.
Let your morals, values and principles shine.
When confronted with a challenge, think of the worst thing that could happen—chances are it's not life threatening.  It's usually just fear of the ego being bruised.
Know that human beings are compassionate by nature.  It just may be it will have to be you to extend friendship with the first smile—nice thing about smiles, we all smile in the same language.
Always over-prepare; It's insurance that you will have more than you need when the time comes to do your best.
Create a 'sanctuary' for yourself so you will never feel alone—something you love to do, a book, watching a movie, a true friend, experiences, letters—options are limitless as long as it brings you comfort and you know it's the fabric that's weaved into the unique you which there will never be another—your life, what an awesome gift it is.
Responsibility means to respond with ability.  We attract what we give away.  Let your light be felt by all who come in contact with you.
Thanks Edward for the great conversation today.  You are a new found friend.  You are a blessing and I am sure that many others know it.