Home » Featured, Happiness, Headline, Identity, Inspirational, Learning, Life, News
Pico Iyer: Where is home?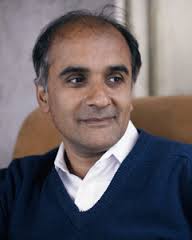 TED Talk Video: More and more people worldwide are living in countries not considered their own. Writer Pico Iyer — who himself has three or four "origins" — meditates on the meaning of home, the joy of traveling and the serenity of standing still.
Iyer's latest focus is on yet another overlooked aspect of travel: how can it help us regain our sense of stillness and focus in a world where our devices and digital networks increasing distract us? As he says: "Almost everybody I know has this sense of overdosing on information and getting dizzy living at post-human speeds. Nearly everybody I know does something to try to remove herself to clear her head and to have enough time and space to think. … All of us instinctively feel that something inside us is crying out for more spaciousness and stillness to offset the exhilarations of this movement and the fun and diversion of the modern world."

[ted id=1789]
Video Source: http://www.ted.com/talks/pico_iyer_where_is_home.html