Home » Boosting Creativity, Confidence Building, Featured, Headline, Motivation, Problem Solving, Self Esteem
Priceless Humor – Get the Admiration of Others by Cultivating a Sense of Humor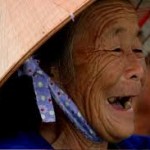 Author: Mike Powers
A good sense of humor does a lot of good things for a person. It makes them more likable and increases their attractiveness. Also, people with a sense of humor tend to be very natural at starting and leading a good conversation.
The thing is, it is quite easy to develop a good sense of humor. Each and every one of us can cultivate our inner funniness to a level that people would admire.
Here are some priceless humor tips on how to cultivate yours.
1. Project a light, humorous air. How you view things affects your ability to see humor. View the things happening around you as funny and comical. Find the funny in everything – positive and negative.
2. Get together with people who are fun and humorous. If you are not a naturally humorous person, it helps to see it in action. Hang around with people who are naturally funny and who can easily make people laugh, and you will begin to see how it works. Their wittiness will brush off on you just by being around them.
3. Don't be afraid to poke fun at yourself. It is o.k. to use yourself as the subject of a joke. Don't be afraid to laugh at yourself. It helps add that light, humorous air to your personality.
4. Read up on funny jokes. Read comic strips in the news paper and jokes in joke books. Take the ones you like or think are funny, and use them as a basis for other jokes. Try to select certain jokes for specific situations. Collecting good jokes is a great way to expand your mind and ability to develop priceless humor.
Humor is wonderful. It leads to happy thoughts, adds spark to relationships, and it can make a miserable person feel better, at least for the moment.
So, use these tips to develop your own sense of priceless humor.
Apply it everyday in your life. It is great laughter therapy. It can really lighten things up in your workplace, in a relationship, and anywhere else.
Article Source: http://www.articlesbase.com/motivational-articles/priceless-humor-get-the-admiration-of-others-by-cultivating-a-sense-of-humor-823906.html
About the Author
Mike C. Powers is the founder of SelfMadeEasy.com, a nationally renowned self help company focusing on helping individuals of all shapes and sizes overcome obstacles and reach their highest potential. He really goes deep to understand issues to provide effective solutions that are not only practical, but easy to apply.
He invites you to visit http://www.selfmadeeasy.com/pd_priceless_humor.cfm to learn more priceless humor tips.