Home » Confidence Building, Decision Making, Featured, Goal Setting, Headline, Inspirational, Motivation, On the Lighter Side, Problem Solving, Self Esteem
The Real Secret About the Power of Thought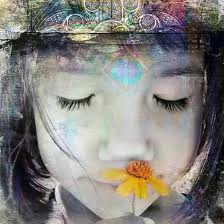 by: Gary K. Robertson
With the current interest in secrets about the power of thought, it might be useful to take a look at where the power really comes from. Certainly, thoughts are powerful as a locomotive. But emotions are the fuel to get the train out of the station and down the tracks.
Another element that often gets overlooked is quality of thinking. True power within our thoughts derives directly from quality of our consciousness. So, how good is our thinking about the power of thought if we are thinking too simplistically?
I like to use the developmental model to illustrate different qualities of thinking, because at different ages we have entirely different agendas and abilities. By far the majority of us never made it cleanly out of childhood, so it is very easy to find examples of what I am talking about in ourselves and those around us.
The first four challenges we face early on are: 1. establishing connection; 2. becoming separate and autonomous; 3. having personal power; and 4. identity. Each one has a different agenda that profoundly affects how well we think, as well as what we are focusing our thinking on.
With connection, our thinking is intuitive, visceral, illogical and very single minded. We are focused on finding and maintaining connection to a life force that sustains us. When we have connection to source, then we are no longer obsessed with finding it—from outside sources, family, friends, loved ones, and God by whatever name. Without enough source, we feel insecure, deeply angry, terrified of abandonment, and distrustful in contexts that make no rational sense. Because at this level, we lack ability to reason beyond simple survival. With viable connection, we are self confident, secure, satisfied, and cannot be scared into accepting safety at the cost of personal liberties, as we have recently done on a national scale.
While faced with becoming autonomous, it is easy to see distinctly different paths we take as determined by how much of enough connection we established. With enough, it becomes relatively easy to disconnect from our primary sources, who have been doing all our thinking for us, keeping us safe, well supplied, and satisfied. With complete autonomy, we have containment fields for our feelings and thoughts, so we can tell the difference between what is you and yours, and what is me and mine. Our inner worlds are manageable because we have rudimentary boundaries to keep the rest of the universe out. Consequently, we are able to turn on our on-board personal computational devices and begin programming them for our own purposes.
Those of us who did not finish becoming autonomous lack these containment fields, so we go around with lots of other people's thoughts and feelings inside our heads, unable and often unwilling to keep them out. So we rely on other people doing our thinking for us. Like expert opinion, science, our favorite guru, the rabbi or minister, or political spin doctor. Our thinking can handle two options—good vs bad, right/wrong, and compliance/defiance. Yours, mine. And underlying most of our thinking at this level is the continuing struggle to effectively say NO, so we can eventually say yes in meaningful ways. Belief systems become our primary decision making devices. We spend a lot of our time concerned with owning something outside us—people, things, and consumer goods. Dependencies and co-dependency are rampant evidence of unfinished business with becoming autonomous.
With personal power our primary focus turns to getting what we want from others, and the universe in general. We look for strategies to make people or amorphous outside forces bend to our will, do what we want, and provide what we require. So we view principles like the power of attraction from the perspective of an effective strategy, all the while ignoring that it is but one element of a much more complex picture. At this point, our thinking quality can handle multiple variables and devise complex strategies, from simple psychological games that "make" others feel a particular way, to foreign policies like the cold war and the war on terrorism.
Competition and comparison to what others have (or don't have) are endemic to thinking that is in service to acquiring personal power.
Those who got enough, became autonomous, then faced the challenge of acquiring personal power find the task much simpler: locate who or what has what we want and ask for it. We might have to do some negotiation and provide some form of payment, but that is a whole lot easier than what most of our thinking goes into, isn't it? In order to be powerful individuals, we need boundaries so others cannot make us do what they want, and a strong will so that we can maintain particular focus on the thoughts we wish to have manifest.
What trumps all the manipulative efforts of power games is working from identity. That is what most inspirational writers, from Wayne Dyer to Neale Donald Walsch are talking about when they say thoughts have real power. "Be the change you wish to see in the world" (Gandhi). Who can argue us out of that? The quality of thinking when we are conceptualizing who we are, physically, psychologically, and spiritually, takes a giant leap in complexity and accesses true power which fuels the kinds of concepts capable of changing the direction of human history. And if thought can have that much power, then surely it can be capable of creating a life with much more substance than the majority of us currently enjoy.
The problem isn't that we don't already know this stuff deep down inside. After all, we went through these stages to get to adult size. And we got at least some of what we needed back then. So it isn't that much of a secret, after all.
The bigger challenge now is that we are supposed to be working on grownup issues, instead of continuing to struggle with those old ones. And most of the folks out there trying to help us out are helping themselves at the same time. Making careers of doing our thinking for us because we never quite got our thinkers turned on for ourselves.
But the problem isn't hopeless. The universe has infinite patience with us, continuing to provide opportunities to acquire these foundational pillars on which to become who we always knew we could be. When we get them, they don't keep coming back around to pop us in the back of the head like a tether ball. And we didn't come here to have a human life on Mother Earth accidentally, did we? We came to have a very particularized experience, do a significant mission, and perhaps develop our spiritual selves along our own, unique pathway as well.
You can find much more on these topics by going to http://doihaftagrowup.com where you can take a test that will tell you how much of a grownup person you are.
About The Author
Gary Robertson recently published a book on the subject of becoming grown up: DO I HAFTA GROW UP? THE ADULT GUIDE TO UNFINISHED BUSINESS OF CHILDHOOD. Sample chapters can be previewed at http://stores.lulu.com/store.php?fAcctID=3757641 More on the subject can be found at http://doihaftagrowup.com
Visit the author's web site at:
http://doihaftagrowup.com