Home » Confidence Building, Decision Making, Featured, Headline, Motivation, Self Esteem
Discover Your Natural Strengths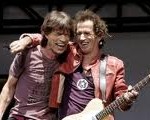 Author: Dionne Kress
Too often, we take our natural strengths for granted or we struggle to identify with them. I have read numerous books and have conducted my own life- experience research; and found when we live life based upon our strengths we become much happier. Life just comes easier when we are doing what we love and what comes natural. We all possess strengths, skills, knowledge, and abilities but we do not identify with them as natural born strengths and talents.
I have witnessed so many individuals, including myself, who have been caught in the web of life. The web that we have woven that keeps us at the job that everyone tells us is great, but make us stressed. The skills we keep practicing hoping to master only to find ourselves frustrated and defeated. We continue to engage in activities where we struggle, but keep working hoping we will get better. It is a myth to believe that your greatest opportunity for growth is in your areas of weakness; focusing on the things, you do not do well. The truth is, you will develop and grow the most in your areas of strength. You have the greatest potential to excel when you focus where you are already successful.
The people who thrive in life are those who build their lives around their natural strengths and talents. They discover ways to take their strengths and talents into new areas where they want to improve, grow, and increase their performance. What do you need to do to begin discovering your greatest strengths and how can you develop them allowing you to achieve your greatest potential? You need to start by asking yourself a few simple questions.
What are the things you like to talk about? What things interest you and can keep you talking for hours? If you are thinking that you like to talk about other people, you are on the wrong track. Negativity and judgment create bad attitudes and will sabotage your success. Think about the things that you are passionate about and create positive energy.
What gets you excited, ideas, people, things? If you are a people person, you should engage in activities that require you to be with people. If you are an ideas person, you may like to write, research, or do your best work when you are left alone with your thoughts. If things get you excited or you like working with your hands it may mean that you are mechanically inclined.
What brings you the greatest joy in the things you do every day? The things you love to do will be the most consistent and done with distinction. Think about the things that make you happy and what you would do even if you did not get paid. Your strengths and talents are the things you cannot do!
It is time to discover your areas of greatest strength and stop trying to improve your weaknesses. We all have weaknesses, but it is in our areas of strength that we can achieve excellence. You can never really be happy doing the things that do not come naturally. Uncover your passion, surround yourself with positive people and greatness will follow.
Article Source: http://www.articlesbase.com/coaching-articles/discover-your-natural-strenths-3015578.html
About the Author
To contact Dr. Kress you can email her at dmkress@dmkress.com or visit her web page at www.dmkress.com.
Dr. Dionne Kress is a Leadership Development Professional, Business, and Health Coach. She helps businesses, entrepreneurs, and professionals in leadership roles, define and accomplish personal, professional, and health goals. As a Coach, Dr. Kress encourages professionals to explore challenges, successes, general obstacles, and transitions in their personal life, relationships, and profession leading to more effective leadership skills and a more satisfying life.
Dr. Kress has a Doctorate in Management with a focus in Organizational Leadership. She conducted her doctoral research in the areas of coaching, self-awareness, and leadership effectiveness. Her research results were significant, demonstrating how a coaching experience can positively influence an individual's level of self-awareness and leadership effectiveness, personally and professionally.
Prior to establishing her leadership development and coaching practice, Dr. Kress had 16 years of successful business management and sales experience including two Fortune 500 companies. While working with her most recent organization she designed and facilitated a leadership-coaching program for high potential sales representatives and managers. Dr. Kress also has 6 years clinical practice experience as a family therapist where she facilitated the process of positive change for both individuals and families.
Dr. Kress is currently an adjunct Professor at Medaille College in the Accelerated Learning program. She teaches in both the Masters of Organizational Leadership and Masters of Business Administration programs. Additionally, Dr. Kress is an adjunct Professor at Genesee Community College, where she teaches both Business and Management classes at the Associates level.
As a leadership professional and Coach Dr. Kress' experiences include being a keynote speaker for the 2nd Annual Women's Weekend in Ellicottville, New York. Dr. Kress was the motivational keynote speaker for the March of Dimes kick-off campaign in 2006. She has facilitated leadership retreats focused upon leadership development; strengths based leadership, team building, and strategic planning. She has worked with both small and large businesses facilitating a process of change, improving business success, as well as individual leadership performance and overall health and wellness with employees.
Dr. Kress' community leadership experience includes being the Chairwoman for the 4th annual Women's Weekend in Ellicottville, NY. In addition, to being on the Board of Directors for Hope For Two Women Pregnant with Cancer.
Dr. Kress has published research on Proquest Dissertation. She is published in the International Journal of Applied Institutional Governance , the article is entitled A Systems Approach to Governance Programs. Dr. Kress writes a weekly motivational inspirational column in The Villager, where she inspires the public with weekly motivational thoughts and insights. Finally, she co-authored a book entitled The Refractive Thinker Vol. III- Change Management.