Home » Community, Featured, Headline, Help for Humanity, Life, Personal Safety, Video
Martin Rees: Can we prevent the end of the world?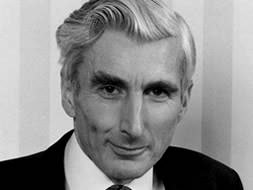 Post #788
Friday Video: TED Talk – A post-apocalyptic Earth, emptied of humans, seems like the stuff of science fiction TV and movies. But in this short, surprising talk, Lord Martin Rees asks us to think about our real existential risks — natural and human-made threats that could wipe out humanity. As a concerned member of the human race, he asks: What's the worst thing that could possibly happen?
Lord Martin Rees, one of the world's most eminent astronomers, is an emeritus professor of cosmology and astrophysics at the University of Cambridge and the UK's Astronomer Royal. He is one of our key thinkers on the future of humanity in the cosmos.
Why you should listen
Lord Martin Rees has issued a clarion call for humanity. His 2004 book, ominously titled Our Final Hour, catalogues the threats facing the human race in a 21st century dominated by unprecedented and accelerating scientific change. He calls on scientists and nonscientists alike to take steps that will ensure our survival as a species.
One of the world's leading astronomers, Rees is an emeritus professor of cosmology and astrophysics at Cambridge, and UK Astronomer Royal. Author of more than 500 research papers on cosmological topics ranging from black holes to quantum physics to the Big Bang, Rees has received countless awards for his scientific contributions. But equally significant has been his devotion to explaining the complexities of science for a general audience, in books like Before the Beginning and Our Cosmic Habitat.
What others say
"It is Sir Martin's eminent position as a leading cosmologist, studying the Universe, its birth and ultimate fate, which makes his new pronouncements both important and thought-provoking." — BBC

[ted id=2067]