Home » Confidence Building, Featured, Headline, Inspirational, Problem Solving, Self Esteem
Stop Comparing Yourself to Others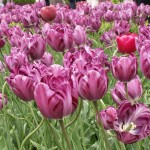 Author: Selma Yalazi
All of us come from different backgrounds and upbringing. According to our family life and nature we see life differently, read people differently, among other things. No one has lived through the same circumstances, no one has the same qualities as you and no one thinks the same, so logically, why would you still compare yourself to your best friend, your sibling, or worse a celebrity?
If you only had Angelina Jolie's looks, then your husband or boyfriend would love you more, or if you only had a designer wardrobe like (fill in the blank with the most fashionable person you know), then you would be more popular, or … the list can go on forever and ever, but the longer it goes on the more destructive it is to your self esteem. Why would you continue to play a game where you set yourself up to be the loser each and every time.
We both know logically that if you had Jolie's looks, a designer wardrobe, or whatever you think others have more than you, its not going to make you as happy as you think. It's a true saying when they say "the grass is always greener on the other side." Happiness comes from within not with everything you can get outwardly, and on top of that, although you may think it's happiness that you are searching for when you wish you had this and that, but its really your self esteem and your self worth that you are looking to verify.
Your value as a person has little to do with what you look like or what you possess. When you compare yourself to others and look at yourself as less quality, then you deny all of your own unique gifts and talents, and what a waste it would be to the world if you didn't develop and use them.
Regularly assessing your worth in terms of other people's gifts, whether it is their talent, money, looks, or material wealth, can lead to dissatisfaction, even when you are doing the best. So stop.
Make a list of all of your positive traits that you possess. Maybe you can shop for a fabulous outfit within a budget, maybe you're a talented writer, designer, organized, physically fit, have great eyes, organized, patient, helpful, kind the list will and can go on and on, because you are unique and you are special. Its all about concentrating and being grateful for all of the things you have, not all of the things you don't. Get into this mind set, your energy will be vibrating at a higher frequency and you will attract better and greater things to you and this way you will be able to help others realize their worth and potential. You will lead others to feel good about themselves.
You have unique gifts that can be used for the benefit of others you come in contact with. Once you can celebrate your own achievements you will be able to celebrate those of others too.
Exercises:
Become Aware of Your Negative Self Talk
For a week make a note each instance that you call yourself a bad name, say how much you hate a body part, or get jealous of someone else's appearance. Write down exactly what you are thinking. When you review your log and read the statements out loud, you will see how much negative energy you send your way. Would you tell this to your mother or sister? What kind of friend are you being to yourself?
Finding the Pattern
You will notice using your list that you are telling yourself the same things over and over again and in certain situations. For example when you are at a particular friends house, you may find yourself saying things to yourself about how much more behaved her kids are than yours, or how she keeps a neater house, or what a perfect house wife she is, etc. If you find yourself doing this a lot when going to her house, then next time you go, give yourself a pep talk.
Don't Compare, Model
It's ok to look at another person and admire their strengths but when you compare it to yourself its destructive. Instead try to model that behavior or develop that strength that you admire in yourself, it may not come out the same but that's what you want, you want to make it your own.
Article Source: http://www.articlesbase.com/self-improvement-articles/stop-comparing-yourself-to-others-116350.html
About the Author
Visit www.insideoutdiva.com for more articles and a support community for everything you want to accomplish in life. Our motto is all about women bringing their inside diva out so that they live a quality life they designed.