Home » Featured, Inspirational
The earth was born out of the light of a star-like sun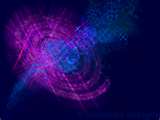 Astrologers say that the earth was born out of the light of a star-like sun.  And with that light came our existence—the light and life of creation and creativity of our imagination.
It would seem that with this understanding we might use this limitless ability of our imagination more often.  I mean, think of it—the preparation which went into creating our planet is in us too!  What is it, earth is like 4.5 billion years old?  That's a lot of prep-time, considering humans have only inhabited this place for about 10,000 years.  So, in essence we have the same potential of the Universe in us to create miraculous things!  Actually, it's pretty mind-blowing to also realize that everything was made from nothing, which is just about what some of us do with our imagination on a daily basis ;-).
So what is it in you that you need to create?  "Need" has a lot to do with getting things done, of course along with timing.  But it's important to know that "need" is personal and a prime motivator, a natural motivator.  Motivation is a driving force—a life force derived from the beginning of the Universe, which lives in all things.  If it didn't, we wouldn't be here.  Each of us is here for an innate reason or purpose to contribute to the light and life of not only this planet but to the Universe as well.  It is our duty to serve as best and as healthiest as each of us can.  The Universe says so—life is about adding to life, to serving life for others to live too.  The proof of this point is that the Universe expands and grows every moment of every day.
So it is reasonable to say there was a need (still is) in the beginning before the Universe was created—a force, a driving force, if you will a stimulus, a spur, an impulse, a flash of inspiration—a need for life and the way to sustain it.  We are part of 'the way'.
What is the best way you personally can help life along, while helping yourself?