Home » Confidence Building, Decision Making, Featured, Motivation, Self Esteem
Accountability, Trust, and Control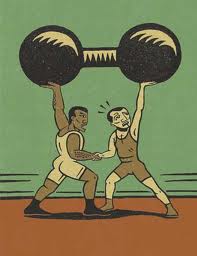 Accountability replaces the need for trust (and oddly increases trust); and it offers a decent halfway measure in the direction of sharing control.
A draft manual for health departments on emergency communication displayed a section on how to build trust, or at least avoid eroding trust. Its list of trust-related factors included honesty and openness, empathy and caring, competence and expertise, etc. The draft didn't mention accountability.
Yet accountability is trust's secret weapon. The great paradox of trust is that the more you ask for it, the less you get it. Instead of asking to be trusted, therefore, smart organizations find ways to be accountable – that is, ways to be able to prove what they say; ways to have neutrals or, better yet, opponents looking over their shoulder and certifying their integrity; ways not to need to be trusted.
In keeping with the trust irony, accountability often leads to trust. If I know I can easily check up on you, and I know you know I can easily check up on you, I may well decide that you wouldn't dare cheat me … and I may not bother to check up. But that's a side-benefit. The main benefit is that whenever I doubt you, instead of torpedoing our relationship I simply check up on you.
Of course it is wise to act in trustworthy ways, to deserve to be trusted. But an excessive desire to be trusted leads many people, companies and government agencies to pass up opportunities to be accountable instead. This is monumentally self-defeating.
Why do so many people, companies and agencies resent being held accountable? The answer, I think, is ultimately a matter of injured self-esteem. Being trusted means being accepted as one of the "good guys." Most people want very much to be trusted. They feel they deserve to be trusted. And they therefore feel insulted when they are not trusted.
In order to apply your mind to the problem of proving your claims (which is the essence of accountability), you must first accept the legitimacy of others doubting your claims. If such doubts strike you as insulting and inappropriate, you may flat-out refuse to be accountable.
Even though your claims are true and provable, you may be willing to let people go on doubting you rather than accept as legitimate their right to make you prove what you say.
Very few companies adopt this attitude when the doubter is a customer, a supplier, a prospective merger partner, or even a regulator. Companies accept that these organizations have a right to doubt them, perhaps even a due-diligence (just being careful) obligation to doubt them.
Accountability isn't just a way to demand less trust, need less trust, and funnily enough get more trust. It is also an answer to the enduring problem of control.
Accountability is a compromise. The purest cases of accountability are reciprocal … and begin to look and feel a lot like sharing control.
When two children need to divide a single piece of pie, for example, the age-old method is that one cuts, the other chooses.