Home » Confidence Building, Featured, Happiness, Headline, Inspirational, Learning, Life
Creative Way of Creating a List of Life Lessons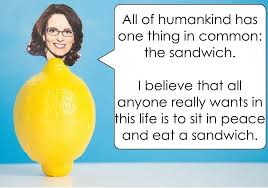 Article #537
Author: Jenifer Whitmire
It would be great if there was a set list of life lessons that was taught in school. The teacher could have the students memorize them and they would be all set for life. Unfortunately that is not how it works. No one knows everything about life, and everyone's experience is completely different than the next. These are a few of the over preached and under heard lessons as well as some insight as to what one might do with these experiences.
It is important to live in the moment. This is impossible to consistently do, but overall, it is a goal that most should aim for. There is only the guarantee of the present, and after that, who knows. Life is taken away so quickly and is irreplaceable, so why not live for every moment. Rather than watching the television for hours on end, or playing on the computer, why not meet up with friends, or go out and try salsa dancing.
Get out of the comfort zone and find new challenges. Pushing oneself and making these changes happen is important. Go and talk with people that one may not normally talk to. Perhaps it is someone that has completely different religious beliefs, or perhaps someone who has a very different taste in music, fashion or movies. This forces one to learn something new about themselves and the community in which they live in. It is a fresh perspective that encourages growth and development.
Rather than just talk about all these changes that should be made, go out and do them. If running a marathon is something that has been on the bucket list for ages, sign up and start training. Or if backpacking around Asia is on the list, research the time and money it would take to do that. Make those first baby steps and go from there.
Everyone makes mistakes, and that is okay. Rather than looking at it as some horrible wrongdoing and beating oneself up for it, see it as a growing experience. Most likely that mistake will never be made again, so there was a lesson learned. Admitting that perhaps one was wrong about something can also be hard, but it is okay.
Always be on the look out for opportunities to learn from others. When the holidays come around again, start asking family members about some of their life experiences they have had. Go out and e-mail or meet up with old mentors and see what they have to say and what wisdom they can pass on. Or read some books on inspirational people and learn from them.
While these lessons are being learnt, they need to be remembered somehow so that one can continually grow rather than repeat mistakes. For those that are more private, write about them in a journal that is kept somewhere private. But for those that lead a more public life, write about them in a blog, a memoir, a song, a poem, or some other form of sharing. This is a great way to teach others the lessons you have learned, which they can either learn from or leave.
The list of life lessons can go on and on, but everyone has to come up with their own one. There are basic ones that are great to go by, but at the end of the day, everyone learns something different. It is a great thing and should be taken advantage of.
Article Source: http://www.articlesbase.com/self-improvement-articles/creative-way-of-creating-a-list-of-life-lessons-6725266.html
About the Author
Get the best help for young adults from one of the Web's most interesting web pages. We have all the info and good advice for life at this homepage http://www.motherearthnews.com/blogs/blog.aspx?blogid=2147485052.