Home » Featured, Headline, Problem Solving
Techniques for Improving Memory – How to Remember What You've Read in 6 Easy Steps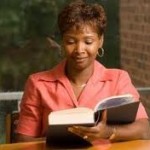 Author: Phil Roberts
If you have been struggling to remember what you've read, then you need to know that there is an easy technique for improving memory that you can start using today. This article explains why we often don't remember what we read, and describes a method for quickly reading and retaining the things you need to remember. This method will help you work through large volumes of material in the workplace or at school.
Why We Don't Remember What We've Read.
Most people can read, and understand what they are reading, but seem to 'fall over' when it comes to recalling what they have read. Rest assured that this has nothing to do with 'intelligence'. It happens for 2 reasons. The first is because we often start reading without any clear Intention as to what we want to get out of the reading material. The second reason is that it is easy to let our attention and focus wander away from the printed words in front of us.
Here's a technique for improving memory that works well for non-fiction material, where we don't necessarily want to savour every word; but just want to extract and remember the bits that are useful to us.
For example, say you have a book to read on a particular subject. Use the following 6 step method to maximise the amount you remember:
Step 1 – Relaxation and Intention
Relaxation and Intention are very important parts of most techniques for improving memory.
Firstly, sit down with the book and take a few deep breaths to remove any tension from your body and mind.
Close your eyes and affirm to yourself in one or two sentences what you want to get out of the book. Your affirmation could be something like "I am going to read this book quickly and comfortably, and will easily remember everything I need to know about…….". In other words, establish and affirm your goals for reading the book.
Whatever you do, don't skip this step. It will get your mind ready to receive and retain the information you require.
Step 2 – Preview the Contents Page
Spend a couple of minutes looking at the table of contents and getting to understand the basic structure of the book. This is the structure to which your mind will 'attach' the facts and information you read later on. Notice any word or phrase that particularly stands out.
Step 3 – Skim Through the Contents of Each Chapter
The best way to do this is chapter by chapter. Remember that you are not trying to remember everything.
Quickly skim through the first chapter, focussing on headings and anything else that 'jumps out' at you.
Then go back and skim through each section in that chapter. In well written books you will find that the opening and closing sentences of each paragraph provide the main points of interest. Likewise the opening and closing paragraphs of a chapter will also be useful.
Step 4 – Take Notes and Review
Take brief notes as you go along, and at the end of each chapter. Then review in your mind what you have read. If you are reading a magazine or some other type of material such as course notes, you can enhance the process by highlighting or underlining important pieces of text.
Step 5 – Repeat
Repeat this process for the remaining chapters. The trick is to get used to reading quickly and scanning the text to pick out the useful stuff. You may miss a few things, but you will identify and note down most of what you need to know.
Step 6 – Summarize
As a final step, summarize in your mind what you have read in the book or paper.
Practising these 6 steps will enable you to develop an 'automatic' process for remembering what you read. You will train your mind to accept and remember more information. You will also become highly skilled at quickly discerning what is important to you in any reading material.
Article Source: http://www.articlesbase.com/self-help-articles/techniques-for-improving-memory-how-to-remember-what-youve-read-in-6-easy-steps-3018282.html
About the Author
To read more about techniques for improving memory, visit: http://techniquestoimprovememoryskills.com