Home » Boosting Creativity, Featured, Happiness, Headline, Inspirational, Motivation, Success, Video
Be an Opportunity Maker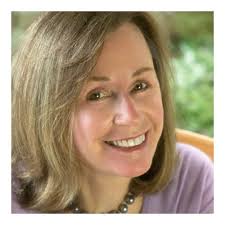 Post #835
Friday Video: TED Talk – We all want to use our talents to create something meaningful with our lives. But how to get started? (And … what if you're shy?) Writer Kare Anderson shares her own story of chronic shyness, and how she opened up her world by helping other people use their own talents and passions.
A columnist for Forbes, Kare Anderson writes on behavioral research-based ways to become more deeply connected.
Why you should listen
Kare Anderson think and writes about becoming connected (and being quoted). She's an Emmy-winning former NBC and Wall Street Journal reporter, now columnist for Forbes and Huffington Post. Her diverse set of clients includes Salesforce, Novartis and The Skoll Foundation. She's a founding board member of Annie's Homegrown, and sits on several advisory boards including Watermark, Raynforest, TEDxMarin and Gloopt. Anderson is the author of Mutuality Matters, Moving from Me to We, Getting What You Want, Walk Your Talk, and Resolving Conflict Sooner.

[ted id=2122]