Home » Behavior, Featured, Happiness, Headline, Managing Emotions, Relationships
Relationship Rescue: How to Handle the Schedule Conflict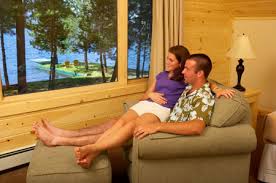 Article #839
It seems like for many couples there is only time enough to say hello and goodbye to each other. There are a lot of forces at work which may demand your attention which means you have to fight for your relationship that much more.
There are more day to day demands upon the average person right now than at any time in our history. It's not just the information overload we are constantly bombarded with but also the intrusion into our personal time.
This can become a major relationship issue whether dating or married. Most of us work forty plus hours per week not counting the time spent commuting to and from the job. What about vacation?  On average American workers get four weeks per year; that's not a whole lot of time to relax and recharge your batteries.
Sadly, that's the way it is in our society and these outside obligations can put a strain on any relationship.  It can get to the point where you and your significant other are not even sharing the same time zone anymore.
If things are headed in that direction between you and your significant other then it is essential to do a course direction. If your relationship has already reached that point it is not too late to reclaim some of that quality time you both enjoyed in days gone by.
1. The Daily Vacation
No not the one where you both spend money that you really can't afford to go to some far off place for a couple of weeks however wonderful.
This vacation consists among other things of finding time to walk around the park or even around your neighborhood. Finding some time in the morning or evening to take a stroll with your significant other can do the both of you a world of good. Do yourself an added favor and avoid talking about pressing family business or concerns. Just take in the view and enjoy each other's company.
2. Before The Rush
It seems like the minute you wake up, your clock is yelling "GO". From there you jump immediately into the routine that dominates our lives. Before getting on that racing track, find some time to talk to each other. If possible get up and do some exercising. It doesn't have to be a full body workout. Something like meditation
, yoga or some light stretching can do the trick. It's not so much the activity but the sharing of space which can make the two of you feel better. The side benefit is it's a great energy boost that can put you and your significant other in a good frame of mind as you ready yourselves for the rat race.
3. Not Going To Wait
You and your significant promise each other over and over again that you will take that actual long extended vacation. Yet something always comes up and you keep postponing it. Then you look around and are surprised to find out the relationship now seems stagnant. In fact just like the job it has become a chore. You are in it for no other reason than obligation.
That has happened to many a couple. Unless it is something extreme then the two of you need to make your vacation plans and stick to them. Do what you have to do on your job to make sure they don't hand you any last second surprises which alter your plans. Talk to your significant other in terms like your vacation is already a done deal. Start packing some suitcases or keep checking the weather updates for your travel destination; anything that puts you in the mindset that you are going. End of story.
It's a 24/7 world we live in. The time we have for ourselves and our relationships seems to be disappearing before our eyes. That can easily become the reality if you are not careful. For that reason it is essential that you fight for that quality time with your significant other. It's tough with all the external demands that are put before us but when it comes to your relationship it is a fight worth having.
Source: Free Articles from ArticlesFactory.com
ABOUT THE AUTHOR