Home » Confidence Building, Decision Making, Featured, Goal Setting, Headline, Inspirational, On the Lighter Side, Problem Solving, Self Esteem
What are You Doing with Your Life?: Applying What You Know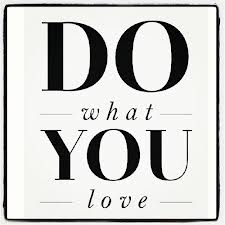 by John Cane
Sometimes when doing speaking engagements or just having a simple conversation with friends or acquaintances,  the subject of what people really want to do or should have done manages to come up.
Just recently a friend was telling me about someone he knew that hated a job he had been in for almost thirty years.  The only thing that kept him happy was when he would come home from his job—he loved to do different kinds of woodwork.  Then one day after all these years of dedicated service, the company laid him off.  He was too old to start over, so he was kind of cornered into finding ways to sell his woodwork.  He did this by building cabinets for people he knew, which in short time because of his love of his craft and quality of work became a successful business.
Years ago when I was speaking at a school I had a conversation with a gym teacher.  He looked like he had been in this career for a while because he was so good at connecting with teens and in his early sixties.  I asked him how long he had been a gym teacher and he responded, "Five years".  I was really surprised.  He then said he had worked for a company for a number of years and one day just decided to do what he really wanted to do, which was be a gym teacher.
Now you may be thinking that it just isn't that easy for you to up and change your career because you have bigger responsibilities than the above two circumstances.  I'm not going to argue with you there.  However I am going to say a few things about 'motivation'.  'Motivation' literally means, Reason + Action; in other words, a reason to take action.
On a daily basis we do a lot of things that have reasons to take action.  The question is, how many things do you do daily that you love to do?  Because when we 'love' the result is always happiness—which is what all organisms strive for.  We can have a motive (reason) to take action to fill our car with gas, however is it to go to work or is it because you love being a Nascar driver?
It doesn't have to be a life shattering change to make you happier, nor do you have to go back to school or be a rocket scientist.  Happiness is indeed a very personal state without comparison.  Sometimes we overlook the very thing we love to do and at the same time be a benefit to others.
When I was a little kid, I use to talk A LOT.  Needless to say I was told to shut up in a number of different ways.  However, did I let that stop me?  Of course not—talking is the REAL me.  You can't tell a leopard to change their spots.  I understand a lot of people talk for a lot of different reasons, but my path was different.  I literally had dreams of speaking in front of huge audiences.  The funny part is this use to scare me to death and at the same time I felt I was supposed to be there for a reason—it fit, but I didn't know why.
As time went on I lived a pretty regular life, I worked in restaurants (management and owner) for about twenty five years and then I went to work for an internationally known bank.  It was when I was with this bank my "dreams" of speaking in front of people finally came face to face with reality.  A senior manager came to five employees (myself one of them) and said he was no longer going to be the trainer of the bank for Business Etiquette.
So right there he said, "Who wants to do it?"  I said, "I will."  This scared me, yet I knew I needed to do it—it was my destiny.  Joe Namath once said that people thought he was just lucky to get where he did in his career.  He said, "It wasn't luck, I just went in the direction that I felt I was being guided in."—this is how I felt but with some trepidation.
I prepared and prepared for my first training session for senior management of the bank.  I made the session more entertaining than any business etiquette session had ever been.  I was scared, no doubt.  I could hardly look up from my notes because of so many eyes looking at me at the same time, yet this is what I knew I needed to do.  Afterward a vice president came up to me and said, "I wish all our training programs were this fun."
Getting better didn't happen overnight, but I knew I had it in me to want to get better and refine my skills of speaking in front of people.  I knew I was on the right path because the exhilaration of the challenge made me want to grow more every day.  As insecure as it made me feel, the more I got up in front of people, the more I learned about improving myself and at the same time serving the needs of my audience.  I will never say it's been easy, but it's been worth it.
What do you feel passionate about?  What do you need to do to feel like a rockstar?
"Let us not be content to wait and see what will happen, but give us the determination to make the right things happen." – Horace Mann, American Education Reformer
We only have so much time on this planet and if we go to a job we don't particularly like eight hours a day (more for some), that is almost half of our life (considering we sleep eight hours).  If you love your job, that's great.  However if you are a waiter (and I don't mean in a restaurant), someone who is waiting for one day for something to happen or waiting for one day to be the right time or waiting for one day for someone to say it's okay, 'one day' you may realize was yesterday…and you wished you had more life to do what you really wanted to.  Carpe diem.
About the Author
John Cane is a motivational speaker and writer who develops and implements confidence and self-esteem workshops in North Carolina, South Carolina, and New York. With a background in Psychology, John has six certifications in Personal Growth and Development.  His Journal Books, 'Important Things I Remember from My Parents' are used in schools and as an aid for adults in gaining strength in self identity in the United States and Europe.
(Leave us a suggestion for articles you would like to see.  We will do our best to suit your needs!)