Home » Addiction, Confidence Building, Decision Making, Featured, Happiness, Headline, Motivation, Success
Seven Ways to Improve Your Willpower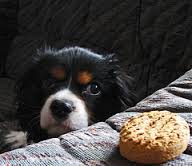 Article #627
Author: David R Harris
This article is based on the results of psychological research carried out in a number of places around the world. Whilst not all of them covered the same ground, there was quite a bit of overlap and a general consensus of what often works in the real world. The biggest problem, of course, is having enough spare willpower left over from dealing with daily life to actually try these out. So, choose one you think you might manage and have a go at it. If that helps you a tiny bit, then that's a little more willpower you have to try and increase it even more.
Positively good!
The first, and perhaps the most important thing, is to "think positive". It's not that this has any magical qualities – it's just that it's easier for your brain to focus on a single thing you want to do than try to avoid a whole raft of things which lead to a bad outcome. In addition, concentrating on the bad things to avoid keeps your brain in a state of constant fear which muddies your thinking and, again, makes it difficult for you to concentrate on the important things you need to do to succeed.
Win The War by Winning the Big Battles
Using your willpower is like any other form of mental activity – you can only do so much of it: it's a limited resource. So don't use it up on insignificant things (unless you're training it – see below). Keep it for the Big Decisions. As these are also types of willpower, remember that resisting temptation and controlling emotions deplete your "store" of willpower.
Plan to Succeed
Writing a clear plan about your intentions to do something, including full details of how, when and where, makes it much more likely you'll get the job done. Putting it down on paper (this is actually better than typing into a To Do list on your PC, unless you print it) makes it seem more "real" to your brain. This means less stress on your willpower to get started on it.
Energize your Willpower
Just like other forms of hard mental exercise (and physical exercise of course), making your willpower work uses energy. Don't forget that one fifth of all the energy you eat gets used by your brain. So, when you're trying to get on with something that's hard to knuckle down to, you need energy to fuel your brain. The best way to get this would be a healthy slow-release snack half an hour before you need to act – but that also takes willpower! So, if you have to, try something which is not too sweet, perhaps a nuts-and-berries type bar sweetened with honey. Avoid white sugar and artificial sweeteners if you can – the former is just plain bad for you and the latter won't provide the energy you are trying to get. If all else fails, give in to the chocolate biscuit that's calling from the cookie jar, but win the Big Battle you needed the energy for in the first place!
Strengthen your Willpower
Your willpower is like a muscle: exercising it can strengthen it. Sticking to plans to attain small targets will strengthen the "muscle" and enable you to tackle larger targets. For example, make a plan to go to the gym once or twice a week. Be specific – decide to do it once OR to do it twice. And be realistic: it's not good feeling good about deciding to do it twice if, in fact, you usually won't be able to manage it. Once you've been sticking to the plan for a couple of months, make a plan for something a bit more ambitious that you didn't have the willpower to do before.
Get into the Habit
You can give your willpower a helping hand by using external triggers for the things you want to do. For example, if you want to go out for a walk every evening after dinner to improve your general health and lose a bit of weight, set a small alarm clock to the appropriate time. Don't use that clock for anything else and put it in the room where you're most likely to be at that time. This will make it easier to get on with it and turn it into a no-sweat habit. You could also use your mobile phone if you always carry it with you – many of them have simple alarm facilities.
Aim for Specific Goals
Vague goals are easy to fudge or just generally ignore. If the goal is too general, it's easy to wander off into peripheral areas of it and convince yourself that you're succeeding when in fact you're ignoring the main goal. Choose tightly-specified goals that can be expressed in one or two succinct sentences – you're more likely to succeed.
Article Source: http://www.articlesbase.com/advice-articles/seven-ways-to-improve-your-willpower-616848.html
About the Author
My Zazzle photography site – unique images on quality clothes & gifts,
My photography site and my blog, Ablogation
Married, two grown kids. Many years in IT.
Worked for several years with a Complementary Medicine practitioner on methods for self improvement. Together we developed some interesting ideas, many of which were tested on his (consenting!) patients. Unfortunately he died a year ago but I have decided to publish what we came up with as it can help people and it's what he would have wanted me to do.
Did this article help? I hope so. Change can be difficult sometimes. Like I always say in my workshops, It's not always easy, but it's worth it because you're worth it!
Donations fund Self Esteem Workshops for teens across America. Thank you!
Donations contribute to supplying books to schools for the continual support of character education, and are tax deductable.