Home » Featured, Happiness, Headline, Inspirational, Learning, Mental Health, On the Lighter Side, Problem Solving, Relationships
8 Life Lessons From Your Dog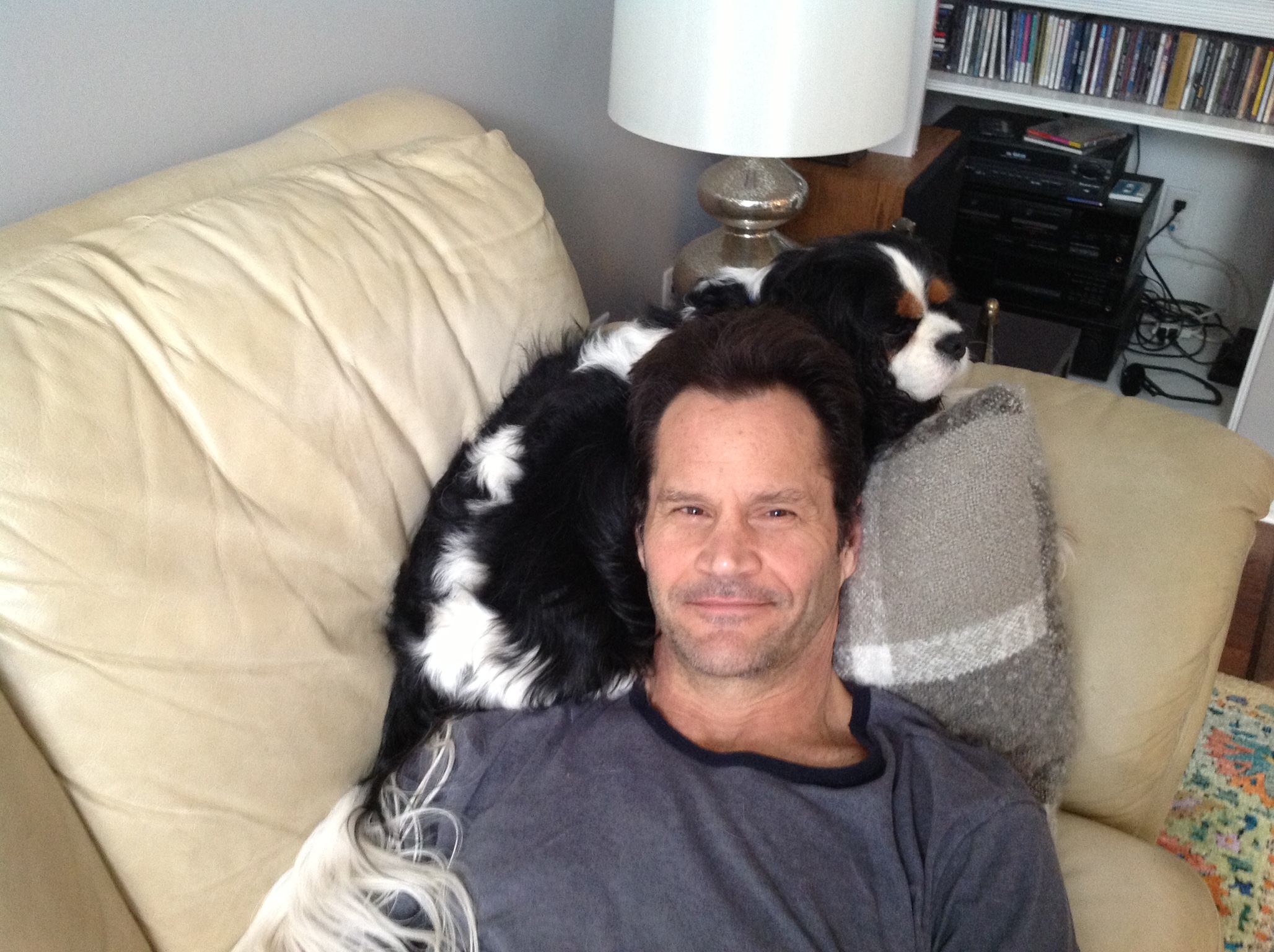 Article #877
Author: David Cunic
Turns out your four-legged friend has life all figured out!
If you're looking for life lessons, put down that book and ditch those DVDs. Instead, take a gander at your dog. Don't scoff; your canine companion can teach you a lot about life and happiness. LifeHack has some powerful life lessons you can learn from your furry friend.
1. Give Everyone A Chance
This doesn't mean throw caution to the wind or become gullible; after all, your dog doesn't trust everyone they encounter. But your pooch isn't going to judge someone on appearances, and will give everyone a fair shake before they show them the door. Try this life lesson when you're out meeting new people, and give them the benefit of the doubt; you might be surprised by the friends you make!
2. Try Everything
Dogs enthusiastically barrel into any new adventure (sometimes to their owner's dismay). Dogs relish every new experience and are always willing to explore new things: from a strange foodto a different place. Remember this life lesson when exploring the unknown. Even if you don't like what you try, you gained a valuable new experience.
3. Touch People
We're not suggesting you start embracing strangers or invade people's personal space (that's only cute when dogs do it). But don't hesitate to touch the people in your life that you care about. Hug your friends when they're down, kiss your partner on the cheek when they're stressed. Even something as simple as squeezing someone's arm can make them feel better about a bad situation. Touch is a powerful medicine, and dogs remind you of this valuable life lesson whenever they snuggle up to your side.
4. Enjoy The Ride
Look, you can't control everything. So why bother stressing about it? Dogs don't freak out when it's time for a car trip; they stick their heads out the window and enjoy the breeze. This little gesture is an important life lesson: don't stress about the destination. Just appreciate the trip itself, and all the little pit-stops along the way. But we don't recommend sticking your head out the window if you're behind the wheel.
5. Run, Run, Run
It's hard to keep a dog still. Canines leap at the chance to go for a walk (often literally) or a run. They see it as a treat to go jogging with you, and genuinely love physical exertion. If you can take even a small amount of that enthusiasm for physical activity, your workouts will dramatically improve. Don't see them as punishment; instead, look at them as play. If your motivation is still lagging, take your pooch on a run with you and you'll remember how much fun getting fit can be.
6. Don't Lie
Dogs have utterly no guile. Even when they think they're being sneaky (wow, I wonder who chewed your favorite shoes!) they end up laying everything out on the table. Your dog is up front at all times: if they're hungry, they let you know. If they're scared, you'll find yourself comforting a shivering pooch. It's a life lesson you'd do well to adopt: don't fake it. Be honest and direct about how you feel about things. By communicating your wants and needs in a truthful manner, you'll strengthen the bonds with the people in your life.
8. Accept Compliments
Dogs know who's a good boy (spoiler alert: they are), and they won't argue with you when you tell them that. We're trained from childhood to dismiss compliments and be modest. And while nobody likes someone with a big ego, you should be able to accept a genuine compliment. When someone appreciates you and your skills, don't doubt what they're saying: thank them. And as your dog's wagging tail proves, it's a life lesson that will leave your spirits and confidence sky-high.
Article Source: http://www.articlesbase.com/self-improvement-articles/8-life-lessons-from-your-dog-7185509.html
About the Author
David M. Cunic, is a successful physical therapist and personal trainer for Pazoo, Inc., a Health & Wellness company for people & pets. To learn more visit us at http://www.pazoo.com.