Home » Decision Making, Featured, Goal Setting, Headline
9 Must Try Tips On Goal-Setting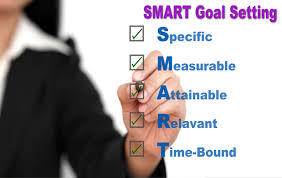 Article #648
Author: Alaska Evans
The secret to setting a goal is an open secret of the top athletes and successful businessmen and women, as well as other achievers in various fields. The basics of setting goals give you both short-term- and long-term motivation, as well as focus. You learn to focus on getting the needed knowledge, plan and organize time and resources to get the best out of life.
After setting well-defined goals, you can measure your improvement and find special fulfillment after meeting every goal. As you chart your progress, you'll see portions of your goals being accomplished. This reduces the feeling of senseless effort in realizing your dreams. You also improve your self-confidence and competence as you become more aware of your capability to reach your goals.
The basics of goal setting involves deciding what you want to do with your personal life, and the short- and long-term goals you need to achieve it. Then break down goals into smaller and manageable targets you must complete in achieving your lifetime targets. After making your list, do not waste time in embarking upon your goals.
A fine way to have a manageable list is to make daily and weekly sets of goals. As you do this, you will be in the position of going towards your life plans. Everyday gives you an opportunity to perform a bit of your goal.
Here are tips you can consider in setting goals and achieving them:
1. Attitude comes first in setting and achieving goals. Be honest as you ask yourself if anything in you is holding you back towards reaching your simplest goals. If there anything in you that is being a barrier, putting your plans into disorder? If you admit to having problems in these areas, the best thing you can do is to address this setback. Solutions may include a visit to your counselor, pastor, or psychiatrist to help you deal with your emotions.
2. Careers are reached by those with good time management skills. Not succeeding in a profession is often attributed to poor time management. Careers require a lot from an individual, so be sure you plan how far you plan to go into your career—and use your time wisely.
3. Education is vital to achieving your goals. If your goals involve having a certain skill to be developed, a certain degree or specialization, make plans in acquiring the fitting education.
4. Do not leave out your family in your plans. If you're just starting out in married life, decide if you want to be a parent, and when you want to be one. Think about how you can be a good parent, and how you would relate to extended family members.
5. Personal financial circumstances also play a chief role in reaching your goals. Have a down-to-earth goal on how you will earn how much you want to earn. Create plans or phases by which to reach your earning potential.
6. Physically exceptional persons may be able to realize sports related goals when they become part of the National Football League or National Basketball Association. Finding out your physical capabilities should be one of your priorities. Physical limitations could often be overcome with proper planning.
7. Giving yourself a little occasional enjoyment should part of your plans. The saying "All work and no play makes Jack a dull boy," is true.
8. To start achieving your life goals, you can also set a 25-year plan. Then you can break it down to 5-year plans, down again to 1-year and 6-month plans, then monthly, weekly, then daily plans. Then make a To-do list for each day. Periodically evaluate your plans and prepare for unforeseen events.
9. Reading more daily inspirational messages might just be your booster pack and keep you on track. Positive energy is so powerful, without it, goals always just seem, 'impossible' or 'too difficult to reach'.
The basics of setting goals should not be so complicated once you're familiar with them!
Article Source: http://www.articlesbase.com/goal-setting-articles/9-must-try-tips-on-goal-setting-4734116.html
About the Author
Alaska Evans blogs and writes articles regularly about inspiration and motivation, keeping the community inspired to reach their goals is her lifetime dream. Keep daily inspirational messages at your fingertips by visiting websites devoted to providing inspiration everyday – This site offers all kinds of motivational quotes including stories that touch the heart and provoke thought. Anyone and everyone can be motivated and inspired to reach their goals, the first step is to fill your world with positive vibes! Everything must first be conceived in the mind!