Home » Communication, Conflict & Confrontation, Featured, Headline, Managing Emotions, Problem Solving, Relationships
What Makes a Relationship Worth Keeping?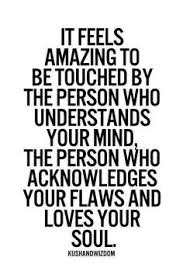 Article #647
Author: Aaron Adams
They say that communication is a two-way street. There should be two people taking their turns speaking and listening to each other. So if your boyfriend doesn't seem to listen to you, much less talk with you, then how can you communicate?
In reality, men deal differently when it comes to solving problems in a relationship. They don't talk a lot and they aren't comfortable in sharing their emotions because this makes them vulnerable.
The more your boyfriend does this, the more you're unsure if you are really getting through to him. You don't even know what his true feelings are. The weird thing is that you needle him into sharing his feelings with you, but the more that you do, the more he steps back and keeps his silence. Of course you feel frustrated because you can't seem to get the kind of response you're looking for.
Is this a familiar scenario? If it is, then surely you want to keep this from happening again. To help you make this relationship worth keeping, think about the following points that could help you make him stay in the relationship:
Any good relationship is founded on intense emotional attachment. Others call it chemistry, or you could call it a "spark." Whatever name you call it, it's the kind of attraction that goes beyond the physical. It's something that you can't explain and give a name to, but it's an intense feeling that's just there when you're together.
You may say and do the right things all the time, but if he doesn't feel this intense emotion, there's nothing you can do to keep him. He should feel this on his own, so don't nag or try to "convince" him to feel it. He'll only think you're too clingy and overdramatic – traits that will surely make him think twice about spending his life with you.
You need to get in touch with him on an emotional level. Women are not wired the same way as men. You may love talking and sharing your innermost thoughts with others, but men don't. When you tell your man to open up and you expect him to do so in the exact same way that you would, you're more or less asking for trouble. It's not because he doesn't want to talk to you and share his emotions; it's just that he doesn't know how. It would feel like uncharted territory to him, so he'll just shut you out to cope with the stress.
Instead, you'll need to know the way he thinks. He'll react to situations differently from you, and when you start seeing a pattern in the way he speaks his mind, you'll be better able to speak to him at that level. When you talk to him in a way he can understand, it'll be much easier for him to respond.
You'll need to keep communication lines open. If he's not responding the way you want him to, it may be because you're not talking to him in a way that he can relate to. The easiest way to get through to him is to be perfectly honest with him whenever you talk about anything. Of course, you'll still have to watch what you say, but you should never make it look like you're hiding anything from him.
What are the things you could be doing wrong? There's still time for you to change and be the best woman for him. Remember that you hold the key. If you want to have a boyfriend who'll value you and the relationship, be a woman worth keeping.
Article Source: http://www.articlesbase.com/relationships-articles/what-makes-a-relationship-worth-keeping-566385.html
About the Author
Avoid these five bad relationships. Aaron Adams specialises in relationship matters for women. Visit http://www.datingquestionsforwomen.com for more relationship advice.