Home » Decision Making, Featured, Headline, News, Problem Solving
Can What You Post on Facebook Affect Your College Admission?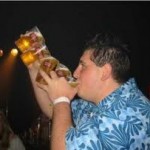 Video: How concerned should students be about their presence on the web? The Wall Street Journal presents "Inside The Admissions Office." Students across America sent in their questions and expert Deans of Admissions from eight top colleges provide the real answers. In this clip we asked our panel if Admissions Deans really look at students' social networking accounts? Our panelists reveal Facebook dos and don'ts for college applicants.
by: unigo

ArticleCity.com Videos
http://www.articlecity.com/videos/self_improvement_and_motivation/Can-What-You-Post-on-Facebook-Affect-Your-College-Admission-228105020.php