Home » Featured, Headline, Problem Solving
Food That Helps with Sleeping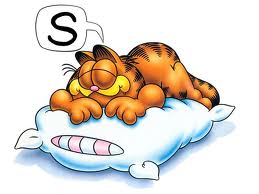 Author: Yan Hu
Sleeping is necessary for everyone in the world. It is the basis of health. It seems to be an easy activity. But in fact, many people have sleeping troubles. Some people have difficulties in going to sleep. And some people do not have high quality sleeping. Experts tell us that sleeping troubles are closely related with our diet. They suggest that people should eat more food that helps with sleeping.
As we all know, many kinds of food, such as milk, can help with sleeping. But we do not know that some food would bring sleeping troubles to people. First of all, food like sweet potatoes, corns and peas may produce flatulence during the digestion process. As a result, if people eat such food before sleeping, they would feel too full to sleep. Secondly, similar to coffee and tea, spicy food and salty food would excite the nerves and make people difficult to sleep. Besides, these kinds of food would make stomachs uncomfortable and consume the substances which are helpful to sleeping. Thirdly, fatty food influences the sleeping quality, too. Such food burdens the digestion system and stimulates the nerve system so that the human body works all the time. What is worse, it delays the sleeping time.
To improve the sleeping quality and prevent from insomnia, people are suggested to eat some food that can help with sleeping instead of eating the above food. The following food can be a good choice.
The first kind of food is kiwifruit. Kiwifruit is famous for its rich nutriment. It is a good source of calcium, magnesium and vitamin C. These three kinds of nutriment, especially calcium, are helpful to combine and transfer the neurotransmitters, which can clam the emotion and restrain the sympathetic nerves. Moreover, eating kiwifruit, together with milk and honey, not only is useful to sleeping, but also helps ingest vitamin E in order to make skin more elastic.
The second choice is milk. Milk is familiar to all people. Scientific research has found that there exist two chemicals which make people sleepy. One chemical is tryptophan, which promotes the brain to produce certain neurotransmitter called hydroxide. It is this neurotransmitter that makes people easy to sleep. The other chemical is a peptide that is similar to opium. It would combine with the central nerves to calm and relax the human body.
Besides, food with zinc and copper is beneficial. If the human body lack these micro elements, the brain cells would metabolize at a high speed and the incretion is too excited to sleep. Therefore, people are advised to eat more fish, shrimps, eels and oysters to improve the health of the nerve system.
In one world, to have a good sleep, people should have a balanced diet and eat less food that is harmful to sleeping.
Article Source: http://www.articlesbase.com/sleep-articles/food-that-helps-with-sleeping-4880323.html
About the Author
Yan Hu is the freelance writer for e-commerce website in the chemistry. LookChem.com is just a place for you to Look for Chemicals! Our LookChem provide the most convenient conditions for the international buyers and let these leads benefit all the business person.