Home » Featured, Headline, Inspirational, Self Esteem
Quiz – Your Sense of Humor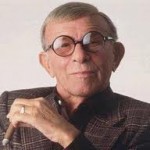 Author: John Cane
George Burns once said, "Never stop being a kid".  George Burns also lived to be 100.  Was that because of a child-like perspective?  Who knows.  What I do know and I think most people know is kids have a natural sense of curiosity, adventure, freedom and the effortless ability to "play".  I remember when I was a kid and my Mom would say, "Go out and play".  I would go out in the backyard and have this sense of wonder of "Hmmm, what can I do?".  And inevitably I would find something fun to do.  I would never say to myself, "This is boring".  Why?  Because I liked to be happy, I liked to have fun.  This is psych 101:  'All organisms seek pleasure and avoid pain.'  Well in the beginning anyway, right?  The following article has to do with being aware of how we simply like to be and taking control of the times that might catch us off guard.   Do something about it– find something fun to do.  🙂
Author: Cdmohatta
Humor is the oxygen for the soul. Many of us laugh when we watch others making fool of themselves. How many do when they make a fool of themselves? When it comes to us, suddenly we lose our sense of humor. It is replaced by anger. That is wrong. When we have true sense of humor, we can laugh at ourselves. How does this ability help us? Let us find out.
It is said that most of the great persons have a sense of humor. They can laugh at themselves. This is important because life brings us many surprises and if we react emotionally to all of them, we will be drained of energy soon. Try this experiment. Watch a cartoon and laugh. Now watch a sad movie and feel sad. In the third instance watch anything that will make you angry. After watching and observing your feelings of humor, sadness and anger look at your body. When did the body feel good? It was humor, is that not?
Next time in any situation if you are the butt of the joke, laugh it out. Do not show any anger or sadness. Ignore the negatives and laugh. You will be doing a great service to yourself. The greatest saint of India says that tongue has no bones so it speaks anything. Please ignore all the speech of others that troubles you and laugh it out. Quiz yourself about your sense of humor and develop it further.
Try out some Fun Tests.
Article Source: http://www.articlesbase.com/self-help-articles/quiz-your-sense-of-humor-61175.html
About the Author
Funquizcards has many quizzes on different topics such as personality, love, dating, career etc. The author also actively participates in –Discussindia forum. Are you a myspace lover?