Home » Confidence Building, Decision Making, Featured, Headline, Motivation, Problem Solving
Seven Reasons Why It Is So Difficult To Make A Decision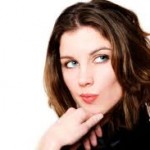 Author: Janus Moncur
Seven Reasons Why it is So Difficult to Make a Decision
1. Fear of Losing Out – What if I make the wrong choice and later want to do something else?
Nothing is written in stone. You are allowed to make different choices if you find you've made the wrong decision.
2. Fear of Own Abilities – What if I don't know that I can do this. What if I find out some parts are too hard for me?
You don't have to do it all alone. You might start by doing it all but then farm out the parts that are not your strength.
3. Fear of the Unknown – I don't know enough about how to do what I want to do.
Check it out. Do research. Ask around. Gain knowledge and it won't be so unknown.
4. Fear of Making a Fool of Yourself – "What would so and so think?"
Why do we spend so much time caring about what people are thinking about us when they aren't even thinking about us? People have their own fears and fires to deal with.
5. Fear of Failure – What if it all falls apart and I fail?
Failure can happen – no doubt- but success can also happen but it can't happen without taking action.
6. Fear of Success – What if I make it big and everyone around me becomes jealous or I have to move out of my comfortable environment?
If friends become jealous – then you realize they don't truly love you and if you move into other circles, you can always go back and visit former circles to keep those relationships alive.
7. Fear of Commitment – What if I get into my dream and things happen and I can't continue or I have to take a break?
If you have a good start and have to stop or take a break, others may step up to help you or you may be able to turn many duties over to employees or contractors.
With all the time you can waste second-guessing, two-stepping, back-tracking, re-thinking, stalling, and agonizing over making a decision, you could have plugged your nose and plunged into the pool of inspired action. You might get a bit wet but you would already be figuring out how to surface and doggy-paddle in some direction. Again, nothing is written in stone and unless YOU are, don't worry, you'll float!
Article Source: http://www.articlesbase.com/coaching-articles/seven-reasons-why-it-is-so-difficult-to-make-a-decision-2073376.html
About the Author
Janus Moncur, The Co-Creative CoachTM, is a Certified Professional Coach specializing in career and success strategies for entrepreneurs/solopreneurs. Janus is the CEO and Founder of Co-Creative Coaching, LLC. She works with individuals as well as groups, to define direction, conquer challenges and navigate transitions on the ride toward re-creating one's personal and professional success. For more information or a free sample consultation session, please feel free to contact Janus at Janus@TheCo-CreativeCoach.com or look her up on Facebook, LinkedIn or Twitter. You may also obtain more information from her website: Personal Success Coach