Home » Boosting Creativity, Confidence Building, Decision Making, Featured, Goal Setting, Headline, Inspirational, Motivation, Problem Solving, Self Esteem
Top 10 Ways To Transform Your Life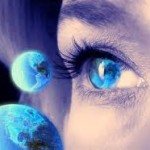 Author: Cheryl Wilms
You have the power to transform your life into whatever you want it to become, no matter what your current and past situation entails. All you need to do is remain focused on what your desires are and the dedication to creating your dreams.
So many give up three feet from gold, as the saying goes. Perfect example is the story Napolean Hill refers to in his book, "Think and Grow Rich" about a man who literally gave up three feet from gold. If you want your desires to manifest strong enough, then you will continue on in your journey and not give up. If you fall….get up, dust yourself off, and walk proudly towards your victory that is waiting for you to claim it.
The best way to ensure success in transforming your life is to develop a plan and be consistent with your application of putting your plan into practice.
Define Your Goal(s): What is it that you want to ultimately achieve? Be specific on the things you want to achieve and in great detail. If you do not know what you want, how will you be able to achieve it?
Visualization: Learn to visualize and practice this exercise daily. This will keep your mind focused on your goal. This may also create feelings of excitement that will assist you in creating the necessary motivation you will need to put yourself into action.
Create a Vision Board: Creating a vision board will stimulate your mind visually and this will give you a way to strengthen your visualization muscles.
Meditate: Meditation is an essential daily exercise that will allow you to relax your mind and your body at one time allowing you to connect with yourself. This will also allow for you to rejuvinate yourself and give you the energy required to maintain your daily activities towards your goals.
Read: Continuously feed your mind with empowering information. We are much stronger when our mind is being stimulated with content in which we learn from and find inspiration. Also it will keep our mind sharp and exercises the brain.
Your Mobile University: A large percentage of society spends a good portion of their time in their vehicle. Use this time as an opportunity to learn and become enlightened with excellent audiobooks.
Yoga: Incorporate yoga into your life. This will strengthen your body and your mind all at the same time. Yoga will improve your blood flow and increase your flexibility.
Affirmations: Daily affirmations with a great deal of emotion behind them can be extremely powerful in the acceleration of manifesting your desires. This exercise is one of the most effective ways on creating healthier belief patterns.
Spirituality: Developing a strong sense of spirituality can build a strong foundation of faith when times get tough and will also give you the strength to believe that events are occuring for a reason.
Mastermind groups: Surround yourself with like minded individuals. You will be amazed at how much you can learn from those who have similar interests and can possibly increase your chances of achieving your goals more rapidly. They also will provide you with the necessary support as they will be on a similar journey.
We have the power within us to make our lives any way we want it to be. The only limitations we have in life are the ones we put upon ourselves.
Article Source: http://www.articlesbase.com/self-help-articles/top-10-ways-to-transform-your-life-1829182.html
About the Author
Cheryl Martinson is an Inspirepreneur and Law of Attraction student providing resources for those who are seeking personal transformation. Cheryl is dedicated to showing people how apply the law of attraction into their daily lives and to assist others to open themselves up to discovering the incredible power we hold within. She is also an advocate of positive and inspirational living. Cheryl has been always been aware of her passion to provide insights to others to connect with their inner power and to live a life we desire. Since then she has been studying and emersing herself with anything she can get her hands on with the subject for the last 15 years. Cheryl is currently pursuing a career with life coaching and is also an aspiring writer on the subject. Visit Cheryl at her website: http://www.cherylmartinson.net/