Home » Featured, Headline, Problem Solving
Simple Tricks to Sharpen Your Senses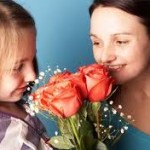 Author: Joe Matela
As we age, we may find that our senses just aren't as sharp as they used to be…
Our world is perceived through our senses. Seeing, smelling, tasting, hearing and touching brings everything to life. As we age, we may find that our senses just aren't as sharp as they used to be. The good news is that it is possible to sharpen and restore faltering senses. Give these tips a try and awaken your senses to new experiences.
Your Sense of Smell – Sharpen your sense of smell by using words to describe scents. Try to describe, in detail, how pleasant or unpleasant they are. Thinking about what you smell will actually enhance this vital sense. Dodge losing your sniffer by taking deep whiffs of a favorite scent on a daily basis.  
Your Sense of Hearing – Hearing can be damaged over time by noises that are too loud. Keep music, conversations and other noises at a lower volume. To sharpen your hearing, try to pick out one instrument in the music you enjoy. This exercise will help you hear more detail in everyday sounds.
Your Sense of Taste – Enjoy what you eat by eating slowly. This activates more flavor molecules. Sharpen your taste by taking breaks from certain types of foods (such as salty, sweet or sour) for several weeks. When you eat that food again, your taste buds will be rejuvenated.
Your Sense of Sight – Take blinking breaks throughout the day to hydrate your eyes. Constantly looking at computer screens, TVs, or driving your car can irritate and dry them out, causing your vision to blur. Some studies have shown that you can sharpen your sense of sight by taking vitamin B. Individuals who take a daily dose of B have fewer problems with cloudy vision.
Your Sense of Touch – To keep your sense of touch sharp, stimulate your skin with various textures, temperatures and pressures whenever possible. Sharpen your touch receptors by shocking your skin with hot stone massages, swimming or bathing in cold water, or using a bristled brush on your skin.
For more exercises to help you sharpen your senses, visit www.menshealth.com/health/five-senses or www.prevention.com/cda/health/brain-fitness/5-ways-to-sharpen-your-senses/article/76108169c1903110VgnVCM20000012281eac____