Home » Family, Featured, Happiness, Headline, Health, Life, Relationships
The Benefits of Having a Good Relationship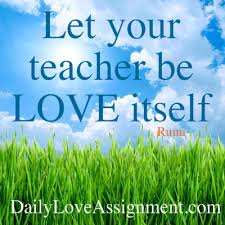 Article #524
Author: Vince
Nature has shaped mankind to live together, build relationships and depend on others. Without a shoulder to cry on or a friend to celebrate with, the life as we know it will lose all its importance and meaning. Events would be dull and grey if we didn't have anyone to share love, happiness, kindness, sadness and much more. Relationships are not just between a husband/wife, girlfriend/boyfriend – it can also be with family, friends, coworkers and even pets! Women and men both have very different opinions of each other and find it hard to understand each other's behaviors at the best of times.
Many people strive to build and maintain relationships. Some believe that a man and a woman are two wheels of the same cart that are destined to fall in love and glide along the realms of life together. People fall in and out of love all the time; building new relationships and letting old ones go. Relationships can be tough to manage, but there are many benefits and advantages of having one. Below are some great reasons to be in a relationship.
1. When you share your life with someone, you do not have to endure the stress of life alone. Studies have shown that those who have healthy relationships are less likely to suffer from psychological issues such as depression and paranoia in their later years because they have gone through a significantly less amount of mental pressure in their earlier lives. Being able to talk about your problems after a long day at work is healthy for the body and mind.
2. Having a relationship can build up your personality and confidence. Most relationships take hard work to maintain, so you will need to have the ability to speak your mind when problems arise as no relationship can make it through without having some kind of disagreement. The ability to be open and honest about your feelings can be a transferable skill that you can use in other aspects of your daily affairs.
3. A relationship can open your eyes and give you the ability to get to know yourself better. Having a few failed relationships will test your own personality and you will get to know your own habits and needs for a better relationship in the future.
4. You get to share exciting times and do things together; cooking meals, going out for dinners, parties and spending holidays together are all great reasons to be in a relationship. Sharing your time, home and love with someone can make you happy and content with life, especially when you may be feeling low and depressed as your partner can lift your spirits. He/she is there to motivate and encourage you to be all that you can be.
5. Starting a family is a huge step for most people, but when you are in a stable relationship you can start a family with your loved one and begin to settle down and make a home with someone. Having a family can give you a purpose in life and something to live for.
There are many benefits of having a relationship. This article has outlined a few of the positive aspects of being in a relationship with someone that you love and who loves you. Starting a family, being able to talk about your stressful day and generally being with someone can improve your health and wellbeing.
Article Source: http://www.articlesbase.com/relationships-articles/the-benefits-of-having-a-good-relationship-6693874.html
About the Author
If you have relationship problems and need some advice, you can ask relationship questions and get some well-balanced advice on how to solve your problems from other members of the community. Help others and give advice – a problem shared is a problem havled!