Home » Boosting Creativity, Decision Making, Featured
Brainstorm!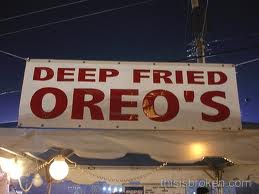 Discovering Creativity as it Happens
Brainstorming is a popular tool which helps us to generate creative solutions to a problem.
Please keep in mind, many times it is how we look at a "problem" or how we process an undertaking that will inevitably allow us to move forward…or not.  The situation prior to the solution does not need to be labeled as a problem. Alternate labels include a challenge, an opportunity, or a situation in which there is room for improvement.
It's great for when you want to break out of old, conventional patterns of thinking, to develop new ways of looking at things. It also makes group problem-solving a more comfortable process.
Used with your group, it helps you bring the diverse experience of all individuals into play when taking on challenges. This increases the fruitfulness of ideas explored, meaning that you can find better solutions to the difficulties you face.
It can also help you get buy in from others for the solution chosen – after all, they were involved in developing it. Additionally, because brainstorming is fun, it helps members of the group bond with one-another as they solve problems in a positive, worthwhile environment.  Through this creative process, you can discover new opportunities and improve your current situation–personally and professionally. It can be very rewarding. 
To run a group brainstorming session effectively, do the following:
Find a comfortable environment, and set it up for the session.
Settle on who would like to record the ideas that come from the session. Be sure the ideas are noted in a format that everyone can see and refer to.

For example, you may want to record ideas on:

Flip charts
Whiteboards
Computers
Data Projectors

Sometimes people aren't used to working together.  If this is the case, consider using an appropriate warm-up exercise or icebreaker.  Think 'humor'.
Define the problem you want solved clearly, and lay out any standard or measure to be met. Make it clear that that the purpose and goal of the meeting is to create as many ideas as possible.
Give people plenty of time on their own at the start of the session to generate as many ideas as possible.  Remind everyone that there are no limits and silly ideas can lead to great solutions.
Ask people to give their ideas.  Be sure you give everyone a fair opportunity to contribute.
Encourage people to expand on other people's ideas, or to use other ideas to create new ones.
Promote an enthusiastic, uncritical attitude within the group. Support others (even the quietest ones) to contribute and develop ideas.
Ensure that no one criticizes or evaluates ideas during the session. Criticism can bring in a feeling of risk for group members when putting forward an idea. Sometimes this holds back creativity and disables the free flowing nature of a good brainstorming session.
Have fun brainstorming. Cheer on others to come up with as many ideas as possible–from soundly practical ones to wildly impractical ones. Embrace creativity!
Take care that no general idea is followed for too long. Generate a sufficient number of different ideas, as well as looking into individual ideas in detail.
If the session is long, take plenty of breaks so people can continue to focus and concentrate.
Words to replace, "Problem":
Difficulty
Predicament
Temporary setback
Drawback
Glitch
Hindrance
Obstacle
Snag
Puzzle
Riddle
Tricky situation
Remember, whatever it is that your facing, it helps not only to see that things aren't as bad as they seem at times, but also standing back and looking from a distance helps too.  And, multiple perspectives from different experiences in life can be priceless in times of need.
Coming soon… Taking Your Brainstorming Further…