Home » Behavior, Communication, Decision Making, Featured, Headline, Managing Emotions, Self Esteem
Have We Become 'Communication Codependent'?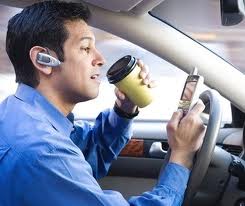 by John Cane
I think the motivation for this article came from just recently having to up my phone plan twice for texting.  Today it seems that we use our communication devices (phone, cell phone, texting, email, video calling and conferencing) more than ever.  It's almost as if it has become a "normal" part of daily living to use at least one of the above avenues of communication at some point in the day.
It is understandable that we have evolved to a society which requires us to do things faster.  These devices contribute to us needing to be connected more quickly. These devices ensure that we are ahead in business; they allow us to feel more secure in feeling a sense of control.  It is understandable that with growth comes a variety of changes to accommodate certain needs.  However, as a result have those needs leaked into our personal lives?
I remember back in the '80s the only form of extra communication aside from a home phone and answering machine, was a pager.  For those of you unfamiliar with this device, it was a roughly 2" x 3" electronic unit (larger than most ipods) that you clipped to your belt, pants or skirt for someone to call you to tell you to call them or someone else.  It would vibrate or emit a beep and then a number would show up.  It was then up to you when and how you would respond.
If I remember correctly, most days back then were based on getting things done—mentally and physically.  And with what you might call today "limited communication" we would just naturally have to trust each other more when we weren't in contact.  I would talk to my girlfriend maybe twice a day, which if my mind serves me correctly was plenty.  I remember back then there was a different feeling of independence and security in relationships, not only personal ones but also in business where a handshake was good enough to trust someone to follow through on their word.
Now I am guessing that there are a few of you out there reading this and thinking, "But that's not how things are now and none of this is relative to us, old man"; which is both correct and incorrect at the same time.  In business we may have to stay in touch more based on what we have at stake—possible gains and losses.  However if this need leaks into our personal relationships, what can happen if we develop a habit of checking in too much?  What possible feelings can be created when we over do or take things too far in friendships or love relationships?  Emotional dependence of needing to be connected can lead to all sorts of insecurities weakening our ability to trust or be decisively independent in our thinking and personal lives.  If we develop the need to always have to check with someone before we do something, can that lead to us distancing truly knowing ourselves and developing a true strength of independence?
Social psychologists say we in part define who we are by our environment and the people we are acquainted with.  Psychology also supports that we sometimes act in ways others expect us to act.  Is our society conditioning us to believe to question more and more situations—including personal relationships, causing us to feel we have to check with others to feel whole?
If we increase our attention away from ourselves and onto what and who is around us, who do we become more of?  If our focus increases outwardly, how can this inwardly affect our focus to independently take actions which contribute to our sense of knowing our true selves?  And will this affect us in getting what is needed to get done to feel fulfilled in our own lives?
The question is, do you feel a need to be connected?  Here is a simple exercise to understand your level of security in relationships and being okay with who you are as a person:
Tell the person you talk to or text the most that you are not going to be talking or texting for the next two days.  First, notice their reaction to this—is it positive or negative?  Then notice your own reactions and thoughts for the next two days of disconnection—write them down.  If you are uneasy or anxious in the process, you may want to rethink how secure you are with knowing yourself and being alone.
If any of these things are true, how can we trust each other more and become stronger in knowing who we are at the same time?
Because in the end, isn't really about looking back on our lives and saying, "Hey it's been a good one, and I spent my time wisely?"
About the Author
John Cane is a motivational speaker and writer who develops and implements confidence and self-esteem workshops in North Carolina, South Carolina, and New York. With a background in Psychology, John has six certifications in Personal Growth and Development.  His Journal Books, 'Important Things I Remember from My Parents' are used in schools and as an aid for adults in gaining strength in self identity in the United States and Europe.
(Leave us a suggestion for articles you would like to see.  We will do our best to suit your needs!)