Home » Featured, Headline, Health, Managing Emotions, Philosophy, Problem Solving
Putting Stress on Stress: A Reaction to National Geographic's Psychology of Stress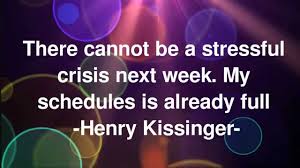 Article #847
Author: Ian Anthony B. Davatos
It was too long ago when I watched a documentary, and this one created by National Geographic is surprisingly very entertaining, mind-blowing, and undeniably, an awesome experience. It talks a lot about stress, with emphasis on its deadly capacity to humans; hence, the subtitle Portrait of a Killer. However, the atmosphere of the documentary is very light and non-moralistic. It does not tell much about all the wrong things that could happen in life but put more emphasis on what the viewer could do in order to address stress, which is an inevitable component of our lives. It gives you the sense of having the power within in order to combat this deadly killer.
The main researcher on the field uses the insights he observed on a community of baboons, and discovered how social stratification affects their stress level. In this community, the alpha male has the lowest stress levels because he had the choice of mates and food, and he has power over the other subordinate baboons, which allows him to apply cruelty on them whenever he pleases. Consequently, the lowest ones on the social hierarchy suffered the most stress, having significantly less options to a mate and food, and also and perhaps more importantly, being everyday exposed to cruelty from those on the higher level of the social hierarchy.
The documentary then applied this significant observation to humans to see whether the same thing also happens and not surprisingly, it did. The most striking part here is when a doctor surveyed two different neighborhoods, one where the status of living is high, exemplified by grander and bigger houses and cars, and the other where the status of living is low, exemplified by simple houses, old cars and street people roaming around. What was found is that in the latter neighborhood, crimes are an all-time high, homicide being a daily event, and theft something ubiquitous in every corner. In this neighborhood also, the stress level of the people is significantly greater than on the former. It's not surprising because like any animals living in a community, when their habitat goes out of food, its members would likely resort to violence, and other members would be enveloped in fear for their lives, thus waking up the hormones which signal stress.
With these insights, the documentary ends with practical applications on how to fight stress. First thing it showed is the value of community where we are in, and its implications to our stress levels. If you're in a community where fear thrives and insecurity is common, you're in for a greater exposure to stressors, or things that could cause you stress. What does this imply? That with this scenario, you have two significant options: to leave that community, or to change the atmosphere of the community into a more secure and productive one. Also, if you are down on the social pyramid, and lots of people are above you, this situation could also cause you more stress compared to the ones who are on the higher part. How do you then address this stress that may be causing you great pain? What the documentary seems to state here is to make efforts to climb the social ladder, so there would be less stress. However, I think there is another option: to accept your place in the hierarchy at least for now, and relate to the authorities in ways that will make them respect you.
What do I know now that I do not know before?
Being acutely aware of my exposure to stress most of the time, I am very much relieved by all the new insights I've learned in this documentary. I learned about the nature of stress, most especially with emphasis on social causes, portrayed as something that can be perpetuated by your community and by the people you are with. It reminds me the importance of my place in the society, and that to be able to gain more power, influence and options to a more fulfilling life that I personally want, I need to be able to work my way up of the social pyramid. With the position that I am now in, where I still have many authorities above me, while at the same time having subordinates (my students) that I have considerable power over, it is important for me to recognize my coping strategies and adopt the strategies that are in line with my principles, my goals, and the kind of person I want to be. With regards to my students, it makes me more aware of how am I creating possible stressors on them, in which my aim now is to inspire stress that is encouraging, challenging and passion-invoking. However, I think it is also important to stress that even what is perceived by my students as negative stress (just think of their stress in your exams) may be beneficial in the end. What is important is to help the students develop the right ways of coping in response to them so that they may become better individual in the end.
How am I beginning to think differently?
I don't know exactly how the documentary made me think differently, perhaps it's more being moved by the way stress is portrayed in connection to our health. It surely would provoke one to re-think one's lifestyle and one's coping strategies. It also made me think that stress indeed is a part of life, that is, everybody's life. No one is exempted from this lot. However, the good thing about the documentary is the assurance that in spite of all the stressors surrounding our lives, we have the choice to deal effectively with it.
What do I want to explore further?
Since the documentary is done outside the Philippines, the idea as applied in our culture is much as important. It is worth exploring in my opinion as an educator, the effects of stress and coping strategies of teachers who are pressured to develop professionally in order to stay in the job and likewise, the effects of exams or particular subjects to the stress levels of undergraduate students in Palawan State University and their corresponding coping mechanisms. The knowledge we would get from such study would surely enhance our teaching abilities and the learning capacities and information retention of our students.
References
Appley, Mortimer & Trumbull, Richard.Dynamics of Stress: Physiological, Psychological, and Social Perspectives. Plenum Press: New York and London, 1986.
Barnes, Amelia &Muntefuscio, Jacklyn (ed.).Role of Stress in Psychological Disorders.Nova Science Publishers, Inc.:New York, 2011.
Contrata, Richard & Baum, Andrew.The Handbook of Stress Science.Springer Publishing Company: New York, 2011.
Ogden, Jane. Health Psychology: A Textbook (3rd edition). Open University Press: New York, 2004.
Article Source: http://www.articlesbase.com/mental-health-articles/putting-stress-on-stress-a-reaction-to-national-geographics-psychology-of-stress-7145730.html
About the Author
Ian Anthony Davatos is an instructor of philosophy at Palawan State University. He teaches Introduction to Philosophy, Logic, Ethics and Introduction to Spanish Language. His philosophical interests lie on issues pertinent to ethics, social and political philosophy and philosophy of religion although he does not dismiss anything as long as it has philosophical value.
His love for philosophy is immense. Although philosophy is an effective way to clarify one's thinking, enhance one's argumentative skills and avoid logical errors and intellectual manipulations, he sees the greater value of philosophy in its ambitious goal to see and interpret the whole of life in a comprehensive and all-encompassing manner. He believes that learning philosophy enables one to enlarge his perspectives on a great array of things and on issues, especially those that have moral significance, that pervade a person's life.
His other interests are martial arts and street self-defense, the nature of pedagogical practice, and the different dynamics of learning. But what occupies most of his time is thinking and reading philosophy (he does not talk about it that much.) For better or worse, it just seems that he would have no enduring identity outside of this field.