Home » Confidence Building, Decision Making, Featured, Goal Setting, Happiness, Headline, Identity, Inspirational, On the Lighter Side
Changing View of Things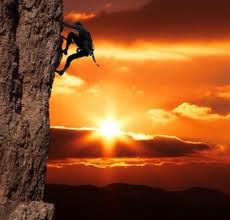 Article #684
by J. T. Cane
I started reading self help books over 30 years ago.  One of the biggest things I know about self help information is it doesn't help if you don't commit to applying it to your life…duh, right?  I guess it comes down to how you personally do it.  If we happen into challenging situations in our lives, it's amazing how much we can change.  You know it, I know it.  If this scares you, it might be why your life is boring, or things aren't getting done, or you chronically complain, or generally speaking you're just unhappy.
This may sound harsh, but it's true…been there, done that.  Anaïs Nin once said, "We don't see things as they are, we see them as we are".  We literally follow our own vision of how we see "life".  If you were given the choice to die or create better habits today that you had to live by tomorrow and so on and so on, what would you choose?  Because you would choose.  That is what changing our view is about– choosing.   Some people might say, "I don't know how to change".  BS– this is not rocket science, admit it!  We are capable beings– we have the capacity and ability to do so.
What have you got to lose if you decide to change for the better?  What, you're friends gonna reject you because you're taking better care of yourself?  I guess that's possible.  Someone very close to me quit drinking and his "friends" who he use to drink with stopped calling and hanging out with him.  Oh well :-T.  People nowadays seem to get so scared and sensitive about nothing.  One of the best ways I have found to get myself to change to better behavior is to understand how my life would be more fulfilling as a result of the change and to get as many perspectives as I can about a given subject.  Key word there is perspective.
Perspective can give you soooo much– this means, get as much information from different people and resources as you can on a given subject.  Another thing which helps to change is to ask yourself, "What is the worst thing that could happen as a result of what I am about to do?"
About the Author
For over 15 years, John Cane has helped over 100,000 individuals in areas of Self Improvement. John is a motivational speaker and writer who develops and implements confidence and self-esteem workshops in North Carolina, South Carolina, and New York. With a background in Psychology, he has six certifications in Personal Growth and Development. His Journal Books, 'Important Things I Remember from My Parents' are used in schools and as an aid for adults in gaining strength in self identity in the United States and Europe.
John Cane is the founder of Edge Advantage, Inc. Edge Advantage (www.seetheobvious.com) is a personal development organization dedicated to research-based, practical psychology training. Our focus is on communication, individual performance, and reducing stress. The objective of John's websites sites is to bring the most current developments from these areas to those who use them everyday, educating in a form that is clear and practical. John is the webmaster of Self Help Guides Online (.com) and See the Obvious (.com). He is currently pursuing his Graduate Degree in Psychology & Interdisciplinary Inquiry at Saybrook University, San Francisco, California. This specialization focuses on a growth-oriented perspective emphasizing human potential, intended to broaden an in-depth understanding of individuals. John is a Life-Coach, presenting self-esteem/ confidence building seminars to over 100,000 individuals. He holds six separate training certifications in Personal Growth and Development.
(Leave us a suggestion for articles you would like to see. We will do our best to suit your needs!)
Did this article help? I hope so. Change can be difficult sometimes. Like I always say in my workshops, It's not always easy, but it's worth it because you're worth it!
Donations fund Self Esteem Workshops for teens, supply books to schools for the continual support of character education across America, and are tax deductable.
Thank you from Self Help Guides!