Home » Confidence Building, Featured, Happiness, Headline, Inspirational, Managing Emotions, Self Esteem, Women
Our Top Ten Tips to Build Self-Confidence (even if you have never really felt self-confident before!)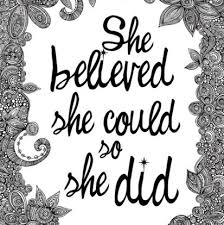 Article #670
Author: Day of Women
Confidence is believing and trusting people as well as ourselves. It is also about knowing (perhaps an inner knowing) who you would be wise to trust and who you are better not totally trusting: Confidence can be a state of feeling certain.
Lack of confidence can cause many problems throughout a lifetime. It can stop you from being promoted at work or it can stop you from buying a beautiful dress as a treat. In order to deal with lack of confidence, it is important to recognise the cause of the situation. By finding the source of the problem, you can then deal with the situation much better.
So a lack of confidence can be due to the following:
Being bullied
Never feeling good enough
A spouse or partner puting you down
Suffering from weight issues
Always or often hearing negative things about yourself and believing them
Always or often comparing your-self to others.
Always or often being told you're not good enough
Being mentally and physically abused by your partner.
Becoming more self-confident will help you maximize your full potential. It will help make you more comfortable with others and yourself and even help you improve your image. For women to increase their self-confidence, can make huge differences in their lives, especially when it's been knocked down for years
Self-confidence affects a woman's thoughts, feelings, decision making and body. Low self-esteem can lead to anxiety, anxiousness, fear and discouragement. It also leads to women being afraid to start and learn new things.
However, with all this low self-confidence, there are plenty of ways to build your confidence up. The first step is recognising and admitting that you have low confidence. When you acknowledge this is an issue you are now ready to deal with. Once you have done that, the rest is the easy part as you will now be more committed to help yourself gain confidence.
Here are our top 10 tips to help build your self-confidence back up:
Learn something new. Attend a night class or start a full time course. Learning something new can help you feel satisfied especially when you have learnt a new trade and/or gained exceptional marks. Learning can help you feel satisfied as you are occupying your time on something worthwhile.
Hit the gym. One of the best ways to gain self-confidence is to work out. It helps release stress and up lifting hormones. It will also help you loose weight or tone up and you will end up feeling good about your body.
Socialise. Going out and meeting new people is a good way to stop thinking about issues in your life. Socialising helps you go out and get dressed and meet interesting like-minded people.
Smile. Just by smiling everyday can make a difference. It will make you feel different and it will make someone else's day.
Give Give Give. Giving is always a good way to remember how blessed and lucky you are compared to others. Sometimes we concentrate on ourselves and the magnitude of how awful we feel and lose perspective on the actual situation. To help focus and move forward positively, a great thing is donate your time to a charity or help others. After you have done it, it is likely to help you feel great about yourself.
Dress up. Always look sharp and dress your best. The compliments you will receive are likely to boost your confidence.
Hang out with friends and family. It's best to surround yourself with positive people who have your best interest at heart.
Let go of small mistakes. We all mistakes so don't be hard on yourself when you make a mistake. Remember we are all human and no one is perfect.
Let go of the past. Whatever may have happened in the past you must let go of. Otherwise, Iit will always hold you back. Letting go will help you move forward to a brighter better life.
Forgive. Always forgive yourself and others as it's the only way forward. Be happy and make peace with yourself.
Building self-confidence is a step by step journey. Sometimes you will fall back into old habits but it's all about how you bounce back up. The process takes time and it may be hard at times to deal with deep issues, but once you have reached that break through with yourself it will all be well worth it. Remember to keep going and never give up.
Article Source: http://www.articlesbase.com/advice-articles/our-top-ten-tips-to-build-self-confidence-even-if-you-have-never-really-felt-self-confident-before-6040405.html
About the Author
We are a non-for-profit organisation www.dayofwomen.org. We offer life-changing retreats and on-going coaching programmes for women recovering from divorce, depression, addiction, abuse, stress burn out and other "dark nights of the soul".
Get your Free Recovery Guide including 21 proven tips on confidence, well-being, empowerment and inspiration from http://www.dayofwomen.org/21-tip.